Why learn Russian when there are so many other languages—such as English, Spanish, and Chinese—that are obviously in high demand? This question has no definite answer, but one thing is obvious: Those who decide to study Russian are signing themselves up for certain advantages unavailable to speakers of other languages. 
In this article, we'll explain why you should learn Russian in 2021. We'll also prove to you that this language is not as difficult as it seems, and tell you about the areas where it's spoken. 
Already interested? Let's go!
Table of Contents
1. Quick Info About the Language 
If you're like most aspiring Russian learners, you're curious what kind of language it is. 
Russian belongs to the East Slavic group of languages. It was derived from Old East Slavic and eventually standardized in the eighteenth century. After the Russian Revolution, this language became much simpler than it was before. 
The most obvious reason to learn Russian is its massive popularity. It's the eighth most widely spoken language in the world and the official language of Russia—the largest country, with a population of 146 million people. There are more than 160 ethnic groups that currently live in Russia, and the majority of the population can speak, read, and write in Russian.
In Kazakhstan, Kyrgyzstan, and Abkhazia, Russian is declared to be the official language of the government agencies. While it has no such status in some other post-Soviet countries, people living in these regions use it for daily communication as well. This is true for Belarus, Ukraine, Uzbekistan, Georgia, Moldova, and Azerbaijan. Moreover, due to the past influence of Russia in Eastern Europe, the Russian language is quite popular there too.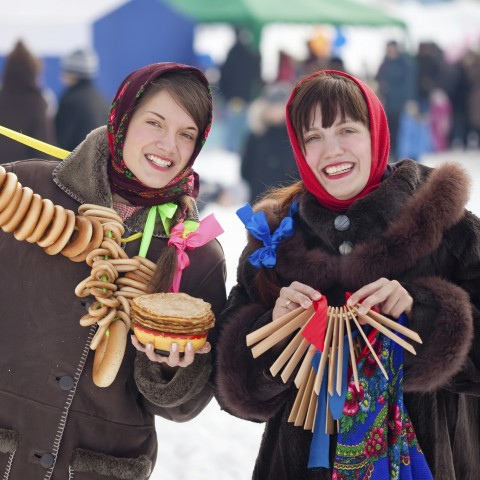 Why learn Russian? Well, it's much better to study one language which is spoken in various countries than to study each country's official language separately!
2. Benefits of Learning Russian 
Why should you learn Russian when there are so many other languages? Below, we'll explain to you five benefits of studying Russian as a second, third, or maybe even fourth language. Let's begin! 
1. You'll be able to travel more easily.
We'll start our discourse on why to learn the Russian language with one interesting fact: Only around 5% of the Russian population can speak English. Crazy, right? 
If you'd like to make some Russian friends while vacationing abroad, keep in mind that they probably won't be able to hold a conversation in English with you. So, you may miss getting to know lots of interesting people if you come unprepared.
But the situation changes radically if you know how to speak Russian. In this case, you could go to any Russian-speaking country without the fear of getting lost, being misunderstood, or simply feeling lonely due to the language barrier. Knowing Russian will broaden your travel opportunities and help you get lots of new experiences! 
2. You can be in the minority and impress others. 
Another reason to learn the Russian language is that it will help you stand out from the crowd. 
Most people study a foreign language in school and don't go beyond that. Considering that the most popular school languages are French, Spanish, and German, there's only a small percentage of English-speaking people who know Russian. And those who can speak it are really impressive! 
First of all, Russian is known as a difficult language to learn (we'll break down this myth later), so the fact that you've managed to master it deserves respect. Secondly, Russian is one of the most beautiful languages ever, and you sound extremely cool when you speak it. By the way, many Russian people find it amazing when a foreigner speaks their language with a typical English or American accent! 
3. You'll better understand the diverse Russian culture.
Every language is closely related to the culture surrounding it. In fact, language and culture influence each other! The only way to truly understand another culture is to learn the language of its people. As such, another great reason to study Russian is that it will allow you to discover the rich culture and history of Russia. 
In particular, those who study this language will get to enjoy the world of wonderful Russian literature and poetry. You may not know that some of the greatest writers and poets ever were Russians. We're talking about Dostoevsky, Tolstoy, Bulgakov, Gorky, Pushkin, Mayakovskyy…the list could go on. 
Having a strong knowledge of Russian will give you the opportunity to read the works of these authors in their original language and clearly see what they wanted to say. After becoming acquainted with these writers and poets, you'll understand Russian people much better, believe us!
Did you know that George Clooney's favorite book is the novel War and Peace written by the Russian author Leo Tolstoy?
4. You can get a good education and pursue a career.
You've probably never considered studying in Russia, especially if you can study in your own country. While this is true, Russia is the perfect place to get educated in the sphere of natural resources and get employed afterwards. This country is one of the largest producers of steel, gas, and oil, and there are many well-paid jobs in these industries.
Another reason to study in Russia is because it's full of wonderful opportunities for scientists. According to one of the most recent studies, Russian scientific publications about chemistry, geology, and biology are the second most popular (after English). If you know both English and Russian, you can make great progress in science. Think about it!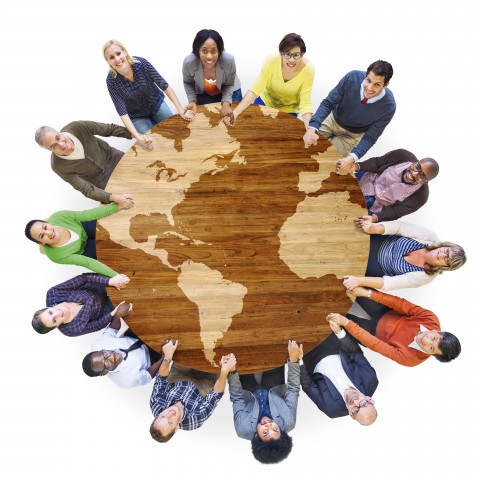 Why study in Russia? Not only to become a good specialist, but also to meet new friends from all over the world!
5. You can easily learn other languages after Russian.
Earlier, we posed the question: Why learn the Russian language if there are so many others? 
Well, that's the point! 
Even if for no other reason, you should learn Russian so that similar languages will be easier for you to learn later on. Even at the beginner level, you'll be able to understand some other Slavic languages. It definitely won't be a problem to learn Belarusian, Ukranian, or Bulgarian, since they share around 60% of their vocabulary and most of their grammar patterns with Russian. 
After Russian, you'll also be able to quickly learn Slovak, Polish, and Czech. These languages use a modified Latin alphabet, but there are still many similarities between them and Russian. 
3. Evidence that Russian is not Difficult to Learn 
We can already hear you asking: Why should I learn Russian, if it's gonna be a challenge? 
We know that you think so, but you're not 100% correct. Russian is easier than it seems, and we can prove it. Here are five reasons why Russian is not as difficult as you'd expect. 
1. The Russian alphabet isn't that far out there. 
Russian uses the Cyrillic alphabet and contains only 33 letters, while English uses the Latin alphabet and contains 26 letters. The two alphabet systems are quite different from each other, but are still more similar than languages like Japanese or Chinese which contain numerous characters to memorize!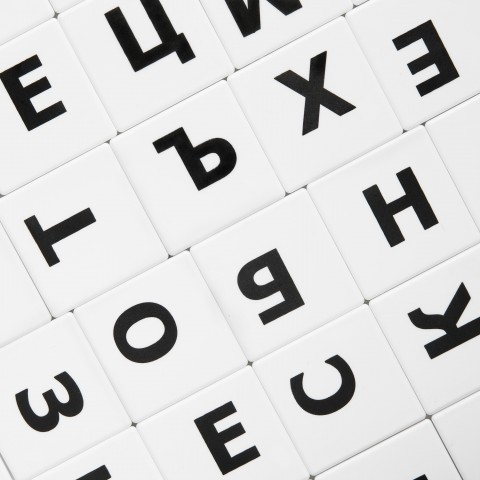 The Russian alphabet is not as scary as it seems to be.
2. Russian pronunciation is clear-cut.
Many bilinguals and polyglots claim that Russian pronunciation is much simpler than that of English, namely in that it's much more regular and clear-cut. All you need to do to speak Russian fluently is learn the basic pronunciation rules and, of course, get enough practice. 
3. Articles don't exist in Russian.
Unlike English, French, Italian, and Spanish, the Russian language does not contain articles. In this language, nouns are used without any auxiliary particles. That's one less thing to memorize, so it's really easy to start speaking and writing in Russian. 
4. Russian word order is flexible.
Russian word order isn't strict like that of English. Officially, Russian is an SVO (Subject – Verb – Object) language. You can change the word positions as you like, lending each word more or less importance in your sentence. Word order in Russian is mainly used to add emphasis to a specific word within a sentence. 
5. There are only three tenses in Russian. 
Do you know how many tenses there are in English? 12! Russian, on the other hand, has only three tenses: the past, the present, and the future. Such simplicity eliminates lots of errors and struggles, especially for new learners. Moreover, unlike many other languages, Russian has only two aspects: the imperative and the perfective.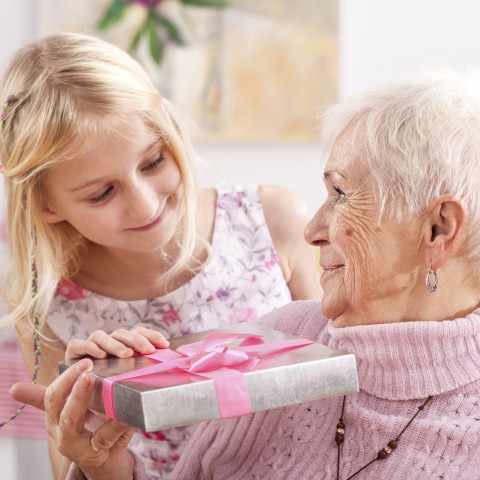 Did you know that some English words are derived from Russian? Babushka is one of them.
4. Conclusion 
We hope that you now know why studying Russian is important and are planning to learn this beautiful language as soon as possible. The best way to begin is by going through the Absolute Beginner lessons on RussianPod101.com. In addition to our standard lessons, there are lots of useful audio and video materials for beginners on our website. It contains everything you need to know about Russian grammar, vocabulary, spelling, pronunciation, and more. 
If you'd like to learn Russian fast and efficiently, then our Premium PLUS service, MyTeacher, is for you. This service includes one-on-one studying with a certified native speaker. MyTeacher is a great option for those who are going to study, work, or live in Russia. 
Before you go: Do you still think that Russian is a difficult language? Share your thoughts in the comment section below.
Happy learning!