Do you find native Russian speakers simply impossible to understand? Are you tired of reading boring textbooks and doing endless exercises? If so, we suggest you start listening to some Russian podcasts for language learners!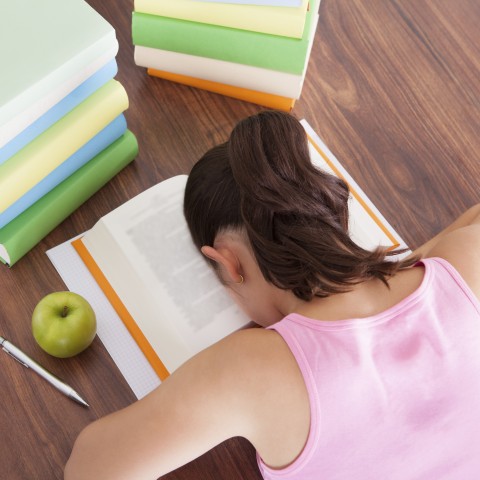 Are you tired of reading? Why don't you try podcasts?
There are many benefits to living in the digital age, but this is especially true when it comes to language learning. Today, you can improve your Russian with ease and pleasure using your phone, tablet, computer, and the internet. Whether you're learning Russian for fun, in order to speak with friends, or for work, podcasts are a great tool to help you start understanding the language better.
Podcasting (the word is a contraction of "iPod" and "broadcasting") is the process of creating and distributing audio files on the internet. As a rule, podcasts focus on a specific topic and have a consistent publication frequency. Due to their convenient format and the wide variety of topics they cover—from science to comedy—podcasts continue to grow in popularity. Moreover, listening to podcasts in another language is an effective way to learn that language.
Table of Contents
1. Benefits of Using Podcasts to Learn Russian
First of all, listening to podcasts in Russian will help you get used to how it's spoken in daily life. How do you speak your native language? Surely quickly and without long pauses; you shorten words, use idioms, and incorporate slang terms. Natural Russian speech sounds much the same. If you want to understand "real" Russian in addition to the stuff you learn in textbooks, you cannot do so without listening to live, fluent conversations. This is where Russian podcasts come in handy. Other useful tools include Russian films, TV shows, and songs.
Secondly, you will become acquainted with modern vocabulary. In all fairness, it must be said that many educational materials teach vocabulary that either lost its relevance a decade ago or is simply too formal for ordinary conversations. On the other hand, podcasts are a product of our time, so they're built upon a base of words and phrases that are relevant today.
Thirdly, hearing these words in context will teach you how to use the vocabulary you learn. Learning words is half the battle since you need to understand how to apply them correctly in a conversation. The examples found in podcasts help a lot in this regard; the more content you listen to, the more opportunities you'll have to use a particular vocabulary word. Themed podcasts are especially useful in this regard.
Fourthly, Russian podcasts offer free language lessons. Some of them provide additional information for money, but most podcast episodes are freely available for everyone.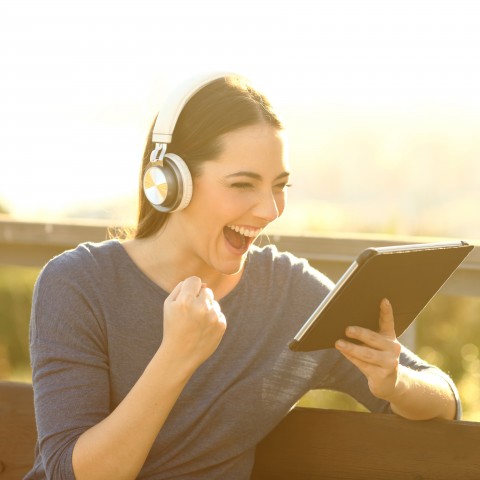 Podcasts offer many benefits when used as language learning tools, and they're extremely portable.
2. The Best Russian Podcasts for Learning the Russian Language
Level:

True Beginner

to

Lower-intermediate

Theme: Teaching Podcast
Free content + Premium subscription
The Russian Made Easy podcast is a great learning resource for those who are just starting their Russian studies. Language teacher Mark Thomson presents modern ways of learning the language, including contextual learning, pattern recognition, and speed learning techniques. The podcast was made for beginners who would like to start speaking and understanding Russian in no time. Mark explains everything in English, and native speakers use Russian. At the end of each episode (about 20 minutes), you can do exercises to help solidify what you've learned. 
Level:

True Beginner

to

Advanced

Theme: Teaching Podcast
Free content + Premium subscriptions
RussianPod101 offers an innovative and fun way to learn Russian with podcasts. We provide a ton of lessons on the Russian language and culture, including content for learners at every level. Russian might be one of the most difficult languages in the world, but our tools help take some of the pressure off you. Audio lessons, slowed-down audio, line-by-line breakdowns, and more are waiting for you! 
Level:

Lower-intermediate

to

Advanced

Theme: Teaching Podcast, News, Politics, Society
Free content + Premium membership program
This Russian podcast is geared toward learners at the intermediate level and above. On the website, you'll find stories, videos, articles, and a weekly podcast made by a qualified Russian language teacher. Each story lasts about 15 to 50 minutes and includes a podcast transcript.
Level:

Upper-intermediate

to

Advanced

Theme: Current Events 
Free content
This podcast is made for advanced learners. It has 54 episodes, each one from 10 to 20 minutes long. It focuses on current political and social events taking place in Russia, and the host uses commonly used idioms while providing cultural context.
Level:

Beginner

to

Upper-intermediate

Theme: History and Culture
Free and paid content
This podcast is recorded in Russian, but its simple dialogues and grammar explanations make it ideal for beginners. It has a huge number of episodes, and you can access transcripts and explanations for a fee. Episodes are anywhere from a few minutes to half an hour long.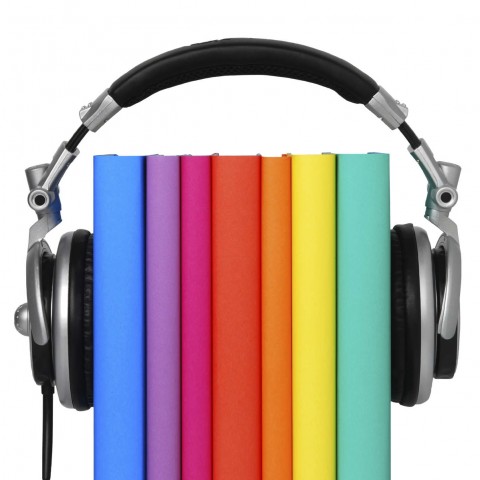 Auditory memory has a great impact on language learning.
Level:

Beginner

to

Upper-intermediate

Theme: Life Stories
Free content
This is an educational podcast recorded in slow Russian, and it comes with transcripts so you can easily follow along. Dasha is a Russian language teacher from Siberia, and she talks about her life and experiences in this podcast series. Episodes are anywhere from 10 to 20 minutes long. 
Level:

Beginner

to

Upper-intermediate

Theme: Slang, Idioms, Common Expressions
Free content
One of the best Russian podcasts for beginners, Slow Russian includes transcripts and translations for learners. In each episode, you'll learn about Russian traditions, holidays, and poets; you'll also get to hear about how Russians perceive international media and movies, such as Star Wars and Harry Potter. Episodes are about 15-25 minutes long and recorded in slow Russian. 
Level:

Upper-intermediate

to

Advanced

Theme: History and Culture
Free content
This is one of the best Russian podcasts for intermediate learners who are ready to level up. Very Much Russian talks about more complex topics like collocations, slang, and idioms, and each episode comes with a transcript and translation. Episodes are only a few minutes long, and they incorporate Russian jokes or funny stories to further engage listeners. 
Level:

Beginner

to

Upper-intermediate

Theme: Teaching Podcast
Free and paid content
This podcast teaches the basics of Russian. It's good for beginners, as you'll hear simple Russian words and phrases explained in English. Episodes are less than 10 minutes long.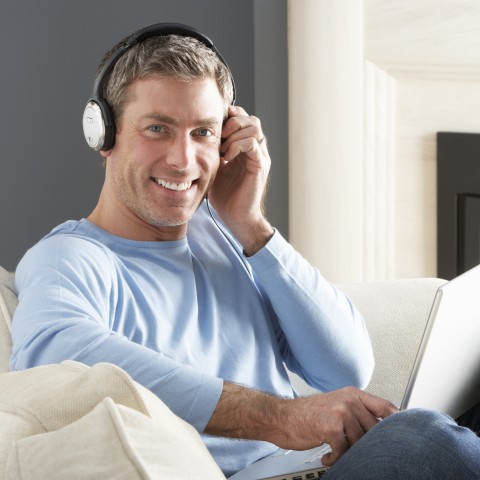 Podcasts are a time-efficient tool for learning.
Level:

Upper-intermediate

to

Advanced

Theme: Reading Russian Classics
Free and paid content
In this advanced Russian podcast, a native speaker reads from classic works by Anna Karenina and Leo Tolstoy. The host then explains the main Russian expressions in English and provides a summary. We recommend this podcast for more advanced learners because it's geared toward native speakers. 
Level:

Upper-intermediate

to

Advanced

Theme: History and Culture
Free content
Arzamas is a Russian history and culture podcast aimed at native speakers. This trusted podcast also publishes courses on the Arzamas website, including lectures by Russian experts in a number of fields: science, history, literature, art, anthropology, philosophy… Each episode runs for 10-60 minutes. 
Level:

Advanced

Theme: Life Stories
Free content
Do you enjoy hearing wild, bizarre, breathtaking, and sometimes disgusting stories from people from different walks of life? Then you'll love this Russian podcast, which is all about life stories. You'll hear stories about failed dates, crazy parties, fun childhood experiences, and more. This is a great resource for advanced Russian learners because it uses real-life speech full of idioms and advanced vocabulary. Each episode is about 30-50 minutes long.  
Level:

Advanced

Theme: History of Science
Free content
This Russian-language podcast consists of several 10- to 15-minute episodes that cover the stories behind discoveries that changed our lives. You're sure to be entertained and intrigued, as many of these discoveries were made under unusual circumstances. 
Level:

Advanced

Theme: History and Culture
Free content
Hosted by journalist Timothy Kirby, who emigrated from the United States to Russia, this podcast discusses Russian culture and traditions. Each episode is roughly 45 minutes long. 
3. Tricks to Help You Learn Russian More Effectively with Podcasts
The human brain is amazing and works even when we are not aware of it. Even when you're listening to a podcast while driving to work and can understand only one word out of five, your brain is still remembering and analyzing information!
Using podcasts will help strengthen your listening and comprehension skills. With podcasts, you can stop the track, check grammatical constructions and translations, and (like on YouTube) slow down the playback speed. You can use your favorite app to learn with Russian podcasts, as most of them are available on popular podcast apps.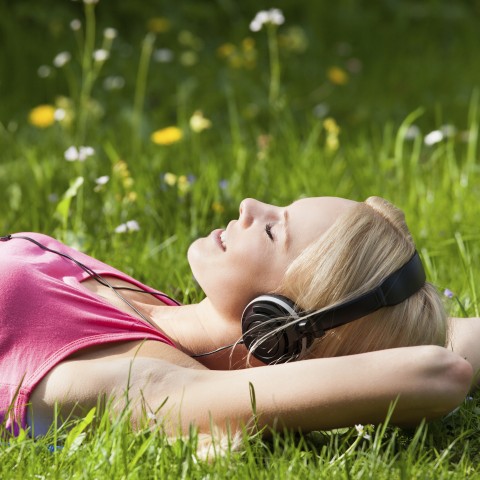 One study proves that podcasts stimulate mental imagery more intensely than watching or reading; they also cause listeners to have to pay more attention.
Follow these guidelines to perfect your Russian listening skills with podcasts:
Listen to podcasts at least once a day; set aside 5-10 minutes when you can listen without distractions. 
Choose a podcast that will interest you. This is important because otherwise, you will lose interest.
It is better to start with a podcast for your level. You may get lost in the fluent speech of native speakers and drop your studies out of frustration.
Listen to the podcast without looking at the explanations—can you understand the main idea of the conversation?
Listen again, but look at the text this time. This will help you identify new words, solidify unfamiliar grammatical constructions, and mark the natural pronunciation.
Pay attention to the context because it will help you understand what unfamiliar words mean.
And the most important thing: Do not despair, even if everything seems incomprehensible to you. The more you practice, the faster your speech will become native-like.
4. Conclusion
All in all, the best Russian-language podcasts are those that have something to offer both beginners and advanced learners. Whichever podcast you choose, listening every day will help you learn the peculiarities of the language: intonation, pronunciation, word stress, logical pauses, etc. 
Members of RussianPod101.com get access to several of our podcast-style lessons for free, while Premium members can enjoy the entire library. Each of our lessons includes a number of useful tools to make learning easier: vocabulary lists, PDF lesson notes, slowed-down audio, and more. In addition, we provide auxiliary tools on our website and make a point of including useful cultural context in every lesson. 
If you upgrade to Premium PLUS, you can also learn 1-on-1 with your own Russian tutor through our MyTeacher service. You can discuss your favorite podcasts with a Russian teacher, ask questions, and work on your pronunciation. 
Happy learning!