Russian is not an easy language to learn. It often takes much longer to master than one might imagine when first starting out. 
If you're like most of us, your time is quite limited and you might be wondering this all-too-common question among aspiring learners: How long does it take to learn Russian? 
Even though this question has no definite answer, we'll try to discuss it as thoroughly as possible in the article below. We'll talk about the different factors that can affect the speed of your learning progress, how long it takes on average to achieve each level of Russian, and how to learn Russian fast and effectively. 
Let's go!
Table of Contents
How Long Will it Take to Learn Russian? 3 Defining Factors.
First of all, let's look at three of the biggest factors that impact how long it takes to learn Russian. Ask yourself how each of these points applies to you or your situation; this will give you a better idea of what to expect for the road ahead. 
Language Experience
Since you're reading this article, you must know a good bit of English. If English is the only language you speak, then you might not like what we're going to say next. Unfortunately, learning Russian can be a real challenge for native English speakers. 
This is because the two languages are not at all similar. As a Slavic language, Russian has very specific pronunciation, grammar, and syntax rules that you'll need time to get used to. The good news is that you're not alone. Just think of all the other people reading this article who are thinking about learning Russian (or who have already taken the plunge). 
→ Any time you have a question to ask or a frustration to vent, you can head over to the RussianPod101 forum to chat with other learners and native speakers.
Now, how long would it take to learn Russian if you know a second (or even a third) non-Slavic language in addition to English? In this case, you'll face many of the same problems but will also have one big advantage. Because you know more than one language, your brain is already accustomed to the process of studying foreign lexicology, grammar, etc., so it will take you less time to pick up Russian.
What if you belong to the minority of people reading this who know Belarussian, Ukrainian, Polish, Czech, Bulgarian, or any other Slavic language? Let us tell you that you're lucky. Your path to learning Russian will be really easy, because you'll understand many of the concepts straight away.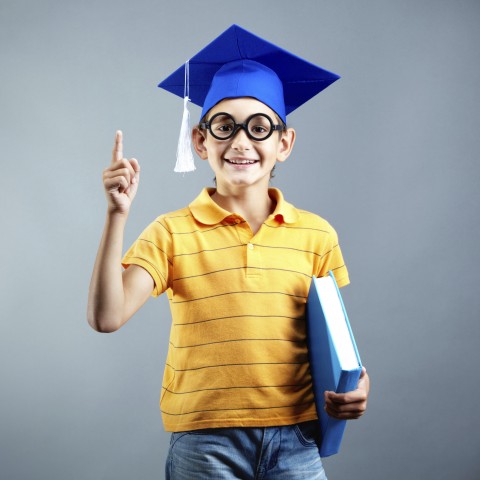 If you already know one Slavic language, it won't be difficult for you to guess the meanings of some Russian words.
Motivation
How can you expect to learn the Russian language effectively without being motivated? It's simply impossible, so you'd better come up with some kind of motivation before you start. Just think of why you need to accomplish this.
You'll be most motivated to continue your Russian studies if you know you'll get certain benefits from it later. Maybe Russian-language skills will help you get accepted to the university of your dreams, get promoted at work, or win the heart of someone you love? Such motivation will push you forward really quickly!
Passion for linguistics is another great source of motivation. Some people are so hungry for new languages that they study them one after another. 
There are also foreigners who simply love Russia and want to learn more about it, including the language that the Russians speak. Their main motivation is interest.
Self-Discipline and Schedule
It's no surprise that mastering any language requires not only motivation, but also discipline. If you only studied Russian when you felt like it, for fun, it would take much longer to learn than if you studied with a specific goal in mind and on a regular basis. 
If you're wondering how to learn Russian quickly without sacrificing quality, remember one simple thing: The more you speak Russian, write in Russian, and listen to Russian speech, the better your results will be. To study systematically, most people attend language courses. People with a high degree of willpower study on their own. In either case, the learners in question study according to a set schedule.
That said, there's one other way to learn Russian well: immerse yourself in a Russian-speaking environment. In this case, you wouldn't need to be very disciplined or bound to a schedule. If you ever have the opportunity to spend at least several months in Russia, don't miss it!
If you have troubles with self-discipline, you can try the Pomodoro Technique.
How Long Does it Take to Achieve the Elementary Level?
Taking the first steps into the world of the Russian language is incredible! You're enthusiastic and full of energy at this stage. However, the very beginning is also when you're most likely to lose interest just as quickly as you gained it, so be careful.
How long should it take to learn Russian if you want to achieve the elementary level, or A1? If you're an absolute beginner, 6 weeks of intensive study will be enough. By intensive, we mean about 120 hours of studying. This figure may sound scary, but in fact it's only 20 hours per week for 1.5 months (or 2 hours per day for about 2 months).
At this stage, your main goal is to memorize the Russian alphabet, a few useful words, and the most important everyday phrases. Start by learning the necessary vocabulary, and then a bit later you should practice making full sentences. Don't forget that memorizing words in context is much easier than doing so without context.
After 120 hours of practice, your vocabulary will be wide enough to help you get by in a limited number of everyday situations. You'll be able to:
make an order in a Russian cafe or restaurant;
buy something in a Russian shop;
ask a native speaker for directions.
In other words, an elementary knowledge will help you survive while traveling in Russia, but no more. If you want to communicate with Russians confidently, you need to achieve at least the intermediate level.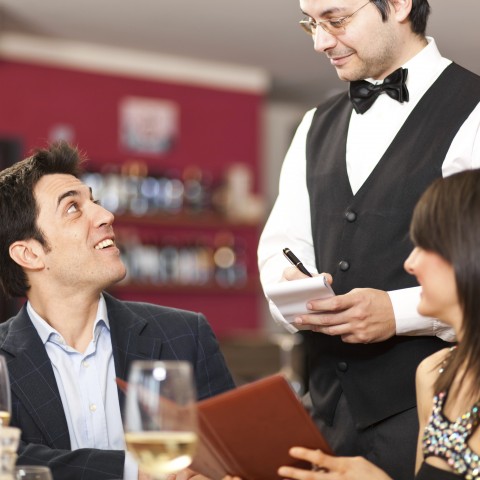 Going to visit Russia? Basic knowledge of the Russian language will be extremely helpful!
How Long Does it Take to Achieve the Intermediate Level?
If you've succeeded in achieving the elementary Russian level, then you're probably really excited to level up again! But you should be aware that reaching this level will require much more time and effort than the previous one. 
Most students achieve the intermediate level (B1) in approximately 1.5 years. During this time, they spend around 500 hours actively learning. This equates to no more than 1 hour daily. 
Of course, you can go on learning Russian for 2 hours per day as you've been doing. Doing so, you'll break new ground in 9 months. But keep in mind that your motivation will probably be a bit lower than it was at the very beginning. 
At this stage, you must pay attention to:
understanding grammar rules and implementing them; 
learning more complicated vocabulary, patterns, and structures;
mastering pronunciation.
The main sign that you've reached the intermediate level will be your ability to:
understand the most important parts of podcasts, YouTube videos, TV shows, and movies (with the use of English subtitles);
read adapted texts or books (with the frequent use of a dictionary);
participate in everyday conversations with native speakers (though you still won't have enough knowledge to hold spontaneous, complex conversations). 
At the intermediate level, you'll sometimes be unsure about how to compose sentences, pronounce words, and the like. This is absolutely okay! All these doubts will go away once you reach the advanced level.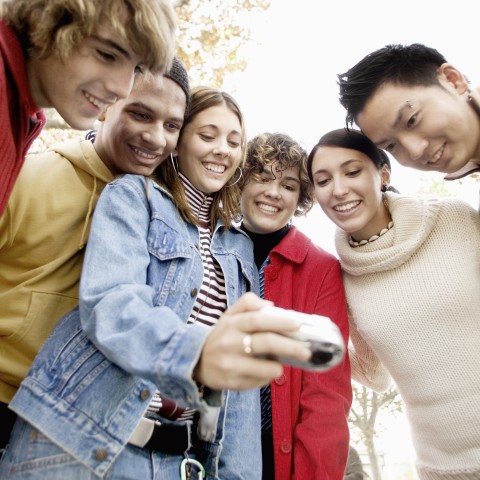 Wanna make Russian friends? If you know Russian at the intermediate level, it will be easy!
How Long Does it Take to Achieve the Advanced Level?
Most students are satisfied with the intermediate level, and there's only a small number of foreigners who decide to achieve the advanced one. If you want to be one of them, prepare to double your time and effort.
The advanced level is also called C1. The process of achieving it usually takes 900 hours. This is about 3 years of everyday practice. At this level, you'll be able to:
understand texts related to various themes and read Russian literature;
write letters, issues, and essays on problematic topics;
understand audio information as a whole;
maintain conversations with the help of different linguistic tools.
Keep in mind that this is not the end of your studies. After a few more years of regular practice, you can approach C2 and become a real expert in the Russian language—in other words, you'll be able to speak like a native. But the only possible way to reach this level of fluency is to live in Russia for some time. This will allow you to become familiar with various Russian accents and learn slang words most widely used by locals.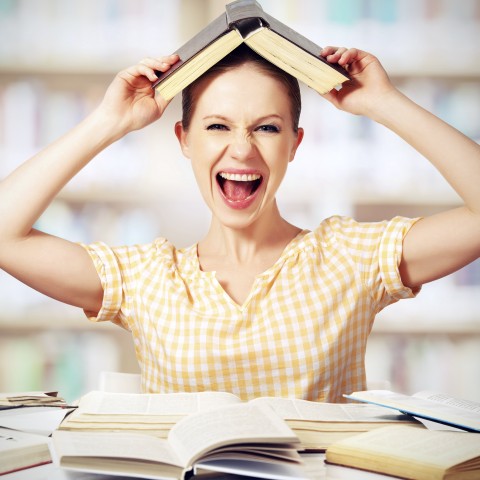 Even though reading Russian books seems too difficult for you right now, it's not impossible—believe us!
Conclusion
Now you know that mastering a language is a complex process that takes constant learning and practicing. But don't worry—we've got you covered. You'll find tons of free materials on RussianPod101.com that will satisfy your language learning cravings. 
Don't forget that we also offer our Premium PLUS students one-on-one coaching with a private tutor through MyTeacher. This will certainly speed up your progress and ensure you gain a more thorough knowledge of the language and culture.
Before you go: What's your Russian-language proficiency level? Let us know in the comments section below!