We are so lucky. Think about it: if you wanted to learn Russian (or any other skill) even 25 years ago, you would've needed to go to the library, take expensive classes and hunt down the right information. Instead of spending your time practicing, you would be busy doing other things. Now, with a quick Google search you can find literally anything you need for learning Russian on the internet:
Forgot the genitive plural of female nouns? Wikipedia has a detailed page explaining those.
Want to watch Russian movies with subtitles? Check out Youtube (Mosfilm in particular).
Or like to put your Russian to the test with a one-on-one lesson with a native Russian speaker? Tons of online platforms where you can have Skype lessons.
So it's no longer a lack of materials or resources that holds you back. But rather finding the time and motivation to put them into practice.
If you're already listening to the podcasts of RussianPod101, and find that you're lacking this time or motivation – then here are some of my tips and tricks that I've used over the last couple of years to get the most out RussianPod101: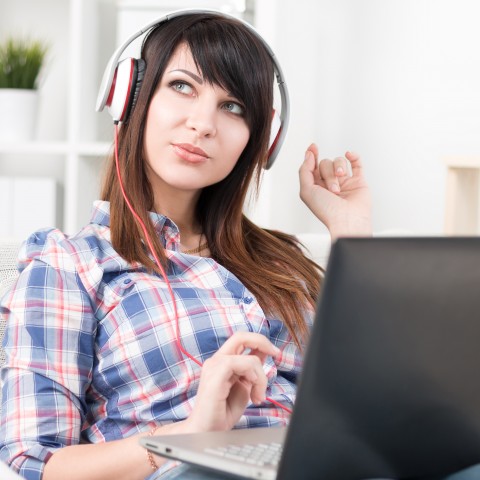 1. Aim for 1 podcast every day
It's easy to set the bar high and want to put 2 hours of Russian practice in every day. But for most of us that's not realistic. Do you want to sit behind your desk to practice Russian – even after a long day at work? Probably not.
But if you take it easy, and do a small thing consistently, you'll find that you'll make progress almost without noticing it.
Listen to 1 podcast every day. They're only 10-15 minutes and everyone can make time for that. Even on your worst day, you've got 15 minutes, right? Listening to 1 podcast per day will ensure that your brain gets the time off to digest everything you've learned. And that you can come back the next day fresh and ready for a new lesson.
Tip: get some sort of habit tracker app on your phone and every day that you listen to a Russian podcast, add a checkmark.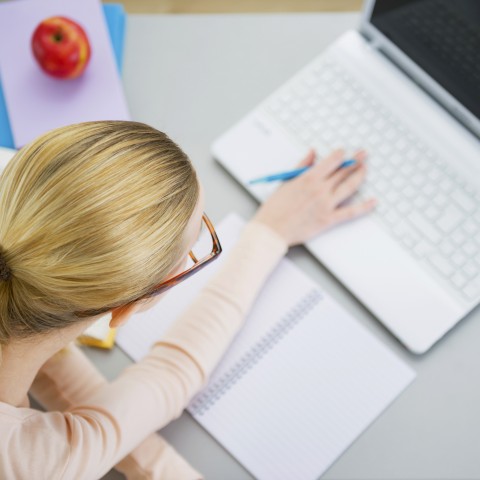 2. Use the lesson review tools
If you want to go the extra mile after listening to the podcast, then use the lesson review tools. A quick review of what you've learned will 'cement' the information in your brain. And it will make it 10X more effective. Repetition is key when learning Russian – so the more you see/practice a specific word or phrase, the better you'll remember it.
Tip: make sure to get 8 hours of sleep every night. Sleep is crucial for memory retention and learning new things.
3. Take the 2000 most common words and put them in a spaced repetition app
It's said that around 600 words make up 80% of all the words in major newspapers. So why not apply this principle in your Russian studies? Take it a step further: if you learn the 2000 most common words, I'm sure you'll have no problem getting around in Russia.
The list from RussianPod101 is a great tool for this. It has example phrases with the word and you can listen to the correct pronunciation (which is perfect, because of the random nature of stresses in Russian words).
It works even better when you get a spaced repetition program and create your own flashcard deck. This is especially effective if you have it on your phone. So you can practice a couple of words whenever you're standing in line at the grocery store, waiting for someone or when travelling.
Tip: use the built-in flashcards from RussianPod101. Or download the free app Anki on your phone and manually enter every word that you find difficult.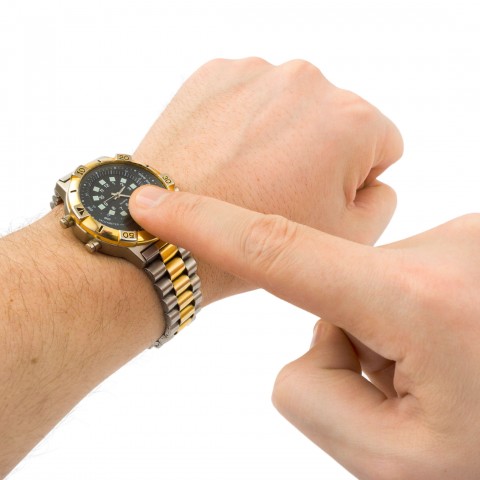 4. Make use of 'dead' time
How much time do you spend every week doing the following tasks:
Commuting to work/school
Doing groceries
Walking
Cleaning
It's probably more than a couple of hours, right? Don't waste this time. Use it instead to listen to Russian podcasts. You'll free up time for other activities. And you'll get better at Russian without specifically scheduling time to practice.
This is one of the 'secrets' that separates successful Russian learners from others. They take every opportunity they can get to practice.
You can download all the RussianPod101 lessons to your phone. Each season of podcasts will be stored as an album, so it's easy to put on your headphones and listen to a quick lesson whenever you've got the time.
Tip: delete every lesson directly after you've listened to it. That way you won't have to keep track of which lesson you're at.
5. Have the right expectations
On the internet you'll find all sorts of wacky language learning systems and secret tricks that promise fluency in several months (or even weeks). While they often have some merit, most of the time the claims are not based on reality.
The problem is when you measure your own progress to these standards. It can be very demotivating if you've been promised that you could learn Russian in 3 months – and you're only having basic conversations at that time (which is actually very good).
I've been seriously studying Russian for around 2.5 years now, and I've only recently got to the point where I can talk about a wide variety of topics in Russian. I don't consider myself fluent, but I'm at the point where I can freely speak with native Russian speakers and understand movies without subtitles.
That's not to say that it will take you that long. Fluency isn't an on/off switch. With daily practice you can already have basic conversations after several weeks of practice. You'll get better every day and it's this exact sense of progress that will motivate you.
Just don't expect to speak like a native and read Dostoyevsky after 6 months.
Tip: talk to other people that are learning Russian (who are further than you) and ask them how long they've been practicing. You'll get a good sense of how long it takes to get to a specific level.