"Better late than never."
"Don't judge a book by its cover."
You're constantly surrounded by proverbs, and you probably don't pay much attention to them until you start learning a new language. This is where the fun begins: The meanings of foreign proverbs can be difficult to guess, you can't usually translate them literally, and some of them don't even have an equivalent. Yes, you'll find a few Russian proverbs like this. But what if you look at them from another angle?
Have you ever wondered where proverbs come from? Many of them haven't changed in centuries! They've been carrying wisdom from one generation to another, up until modern times. We use proverbs to console a beloved one, to give advice, or to cheer somebody up. Proverbs can be controversial, and some of them tackle the same issue from different (sometimes opposite!) angles. All in all, they reflect who we are and the values we stand for, and these values are different from one country to another.
Today, you have the chance to get a glimpse of Russian wisdom through Russian proverbs. These wise words will provide you with insight into the Russian attitude toward money and friendship, work and discipline, consolation and disapproval. You might not become enlightened right away, but I hope these proverbs get you curious to learn more about Russian people and culture.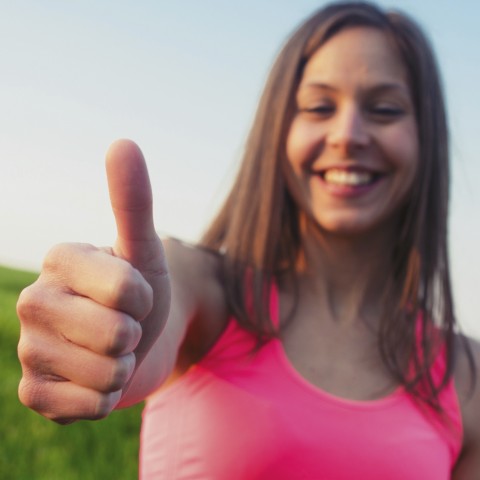 Хорошее начало — половина дела.
"Good beginning is half the battle."
Table of Contents
1. Worldly Wisdom
♦︎ Before you jump at the opportunity to broaden your cultural horizons, my advice is to get familiar with the proverb, read the literal translation, then think about the meaning it might convey. Simply connecting the English proverb with its Russian equivalent won't leave any trace in your memory. Give it a good guess first. Remember: "Easy come, easy go."
Russian

Нет худа без добра.
(Net khuda bez dobra)

Literally

There's no bad without the good.
Keep your chin up! Whatever trouble comes your way, don't let it spoil your mood. Even the most difficult situation might have an advantage.

"Every cloud has a silver lining."
Russian

Первый блин всегда комом. 
(Pervyy blin vsegda komom)

Literally

The first pancake is always lumpy.
Don't get frustrated if you fail when trying something for the first time. It's uncommon for one to succeed right away.

"Rome wasn't built in a day."
Russian

Утро вечера мудренее.
(Utro vechera mudreneye)

Literally

The morning is wiser than the evening.
When you're struggling to come up with a solution, you should give your mind some rest. It might reward you with bright ideas afterward!

"Sleep on it!"
Russian

Слово не воробей: вылетит — не поймаешь.
(Slovo ne vorobey: vyletit — ne poymayesh')

Literally

A word is not a sparrow: once it flies out, you won't catch it.
You should be careful with what you say. Words can hurt.

"What's said can't be unsaid."
Russian

Поспешишь — людей насмешишь.
(Pospeshish' — lyudey nasmeshish')

Literally

If you rush things, you'll just make others laugh.
It's fine to take your time, one step at a time. Don't sacrifice quality for the sake of saving time.

"Haste makes waste."
Russian

В каждой шутке есть доля правды.
(V kazhdoy shutke est' dolya pravdy)

Literally

There is a grain of truth in every joke.
It's believed that we joke about what actually matters to us. Obviously, that's not always the case, but sometimes people read too much into it.

"Many true words are spoken in jest."
2. Studies and Work
Students and working professionals alike can gain something of value from these Russian proverbs about work and learning! 
Russian

Повторение — мать учения.
(Povtoreniye — mat' ucheniya)

Literally

Repetition is the mother of learning.
When it comes to learning, one would have to be quite talented (or using mnemonics) to remember something on the first try. Don't shy away from reviewing key vocabulary lists and grammar rules once in a while to brush up on them.

"Practice makes perfect."
Russian

Кто не работает, тот не ест.
(Kto ne rabotayet, tot ne yest)

Literally

He who does not work, neither should he eat.
Diligence and hard work are encouraged—strongly enough to threaten you with starvation.

"One has to sing for his supper."
Russian

Без труда не вытащишь и рыбку из пруда.
(Bez truda ne vytashchish' i rybku iz pruda)

Literally

Without effort, you can't even pull a fish out of the pond.
Again, the message here is that you need to put in some effort to get a positive result.

"No pain, no gain."
Russian

Работа не волк, в лес не убежит. 
(Rabota ne volk, v les ne ubezhit)

Literally

Work isn't a wolf, it won't run into the forest.
However, sometimes you can relax and not rush into action right away. Use this saying as an excuse. 

"Never do today what you can put off until tomorrow."

Now wait a minute… Isn't that the opposite of what all those "go-achieve-it-all" books advise?
➤ Habits for Highly Effective Language Learners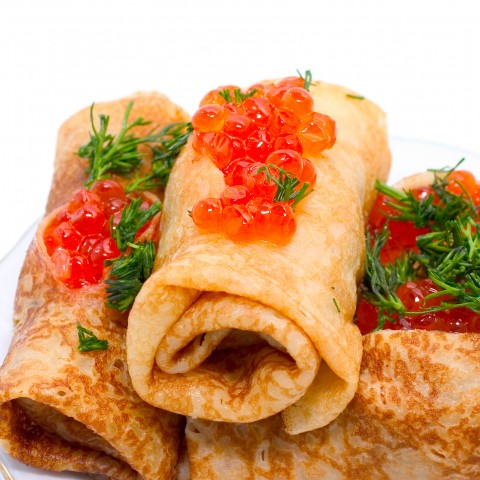 Russian pancakes with red caviar
Even if the first one was lumpy, practice makes perfect.
3. Taking Risks
Risk-taking is really two sides of the same coin. Here are some Russian proverbs and sayings on the topic that cover both sides of the story! 
If you feel adventurous
Russian

Кто не рискует, тот не пьет шампанского.
(Kto ne riskuyet, tot ne p'yot shampanskogo)

Literally

Those who don't take risks don't drink champagne.
Some believe that this expression originated from car racing, where the rally winners were showered with champagne. Others claim the proverb dates back to the early champagne-making days when bottles would accidentally explode, so going down to pick one up in the cellar was a risky adventure. Anyway, whatever side you take, remember:

"Who dares wins."
Russian

Не попробуешь — не узнаешь.
(Ne poprobuyesh' — ne uznayesh')

Literally

If you don't try, you'll never find out.
This one is self-explanatory. You need to give it a chance to see if it's going to work out.

"The proof of the pudding is in the eating."
Russian

Поживём – увидим. 
(Pozhivyom – uvidim)

Literally

We will live and then we will see.
No need to pretend to be Nostradamus and try to predict the future. Sometimes it's better to patiently wait and see what happens next.

"Time will tell."
Russian

– Ни пуха ни пера. 
– К чёрту!

– Ni pukha ni pera. 
– K chertu!

Literally

– "Neither fluff, nor feather."–
"(Go) to the devil!"
Use the first phrase to wish somebody luck. And to receive it, don't forget to send the person to the devil. (That's not really nice, if you think about it.)

The expression arose among hunters. "Fluff" and "feather" implied game and game birds respectively. Hence the superstition: If you wish somebody luck directly, the evil spirits would show up to deprive you of your hard-earned spoils. So, after bad-mouthing each other, the hunters could head to the forest with peace of mind. Nowadays, it's used whenever you want to wish somebody luck, similar to "Break a leg."

♦︎ It's often truncated to just "Ни пуха." But you should still respond with "К чёрту!"
If you are on the cautious side
Russian

Лучше синица в руках, чем журавль в небе.
(Luchshe sinitsa v rukakh, chem zhuravl' v nebe)

Literally

A tomtit in your hands is better than a crane in the sky.
It's preferable to have something small but certain than to risk losing everything by trying to get something better.

"A bird in the hand is worth two in the bush."
Russian

Тише едешь — дальше будешь.
(Tishe yedesh' — dal'she budesh')

Literally

Drive slower, and you will get further.
Slow down. Take a breath. Those who don't rush will succeed. 

The proverb works well both figuratively and literally. Drive safely!

"Little by little, one travels far."
Russian

Семь раз отмерь, один отрежь.
(Sem' raz otmer', odin otrezh')

Literally

Measure seven times before cutting once.
In Russian, we encourage you to think not twice, but seven times, before you take action. 

"Look before you leap."
Russian

За двумя зайцами погонишься — ни одного не поймаешь.
(Za dvumya zaytsami pogonish'sya — ni odnogo ne poymayesh')

Literally

If you chase after two hares, you'll end up not catching even one.
It's better to focus on one thing instead of spreading yourself too thin.

"Grasp all, lose all."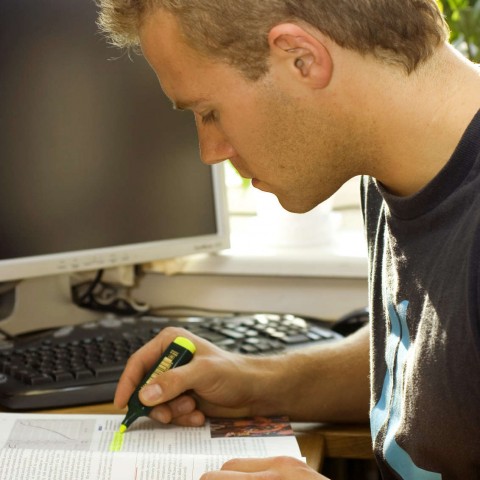 Your friend is having an exam tomorrow. How would you wish him luck in Russian?
4. Discipline
Most of these are used by parents trying to adjust their kids' behavior to "expected" standards. 
Russian

Любопытной Варваре на базаре нос оторвали.
(Lyubopytnoy Varvare na bazare nos otorvali)

Literally

Nosy Barbara got her nose torn off at the market.
Don't ask awkward questions. Don't touch this. Don't do that.

"Curiosity killed the cat."
Russian

Мечтать не вредно.
(Mechtat' ne vredno)

Literally

Dreaming won't hurt.
Feel free to dream big, but—just so you know—you won't get anything.

Parents typically use this phrase when their child acts up begging for a toy in the shop. It can also be used to sober up a friend and discourage them from fantasizing too much.

"Yeah, dream on!"
Russian

Хорошего понемножку.
(Khoroshego ponemnozhku)

Literally

Just a bit is enough.
Know your limits and don't expect much. 

"Enough is enough."
Russian

В большой семье клювом не щёлкают.
(V bol'shoy sem'ye kyuvom ne shchelkayut)

also

Кто не успел, тот опоздал.
(Kto ne uspel, tot opozdal)

Literally

You don't snap your beak in a big family.

also

Who's late is late.
So basically, the "first come, first served" rule in action.

"You snooze, you lose."
➤ Phrases Your Parents Always Say
5. Money
Could you use a little advice in the financial department? Then study these Russian proverbs about money and gain some useful Russian insight on the matter. 
Russian

Скупой платит дважды.
(Skupoy platit dvazhdy)

Literally

The stingy one pays twice.
Those who only chase low prices might end up buying something else instead. You usually get what you pay for. 

"Buy nice or buy twice."
Russian

Копейка рубль бережёт.
(Kopeyka rubl' berezhet)

Literally

A kopeck saves a ruble.
In order to save much, you shouldn't neglect little.

"Take care of the pence and the pounds will take care of themselves."
Russian

Красиво жить не запретишь.
(Krasivo zhit' ne zapretish')

Literally

You can't forbid living well.
This one can be used ironically, in reference to people who live beyond their means—or with envy (and a glimmer of hope) when gossiping about the rich.

"Living well isn't against the law."
Russian

Собака на сене лежит; сама не ест и другим не даёт.
(Sobaka na sene lezhit; sama ne yest i drugim ne dayot)

Literally

A dog is lying on the hay: won't eat it itself and won't let others eat either.
This proverb expresses disapproval of people who only hold onto something so that the others can't use it. Greedy and selfish rolled into one.

"Dog in the manger."
➤ Money-Related Expressions for Everyday Life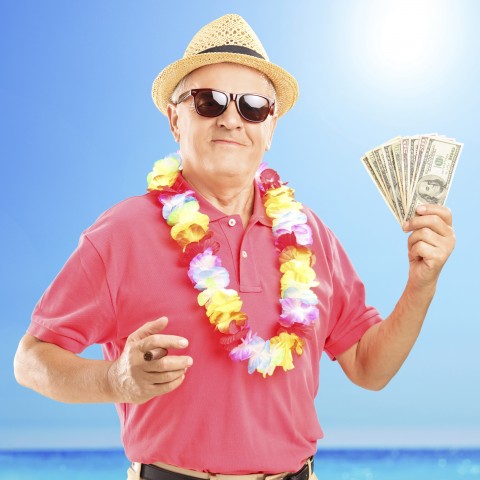 Красиво жить не запретишь.
6. Friends & Family
Wherever you are in the world, relationships are an essential aspect of everyday life. That in mind, here are a few Russian proverbs about friendship and family.
Russian

Друг познаётся в беде.
(Drug poznayotsya v bede)

Literally

You get to really know your friend when trouble comes.
A person who helps you during a difficult time is the person you can trust. 

"A friend in need is a friend indeed."
Russian

Не имей сто рублей, а имей сто друзей.
(Ne imey sto rubley, a imey sto druzey)

Literally

Don't have a hundred rubles, rather have a hundred friends.
Friendship is more valuable than money. (Nobody said one excludes the other, though.)

"A friend at court is better than a penny in a purse."
Russian

В гостях хорошо, а дома лучше.
(V gostyakh khorosho, a doma luchshe)

Literally

It's good to be visiting, but it's better at home.
If you feel relief coming back home and share the idea of "My house is my castle," you know very well where this proverb comes from.

"There is no place like home."
Russian

С милым рай и в шалаше.
(S milym ray i v shalashe)

Literally

If you're with your loved one, it's a paradise even in a hut.
You can endure any trouble if you're with your beloved one—even living in poor conditions.

"Love in the cottage."
Russian

Муж и жена — одна сатана.
(Muzh i zhena — odna satana)

Literally

The husband and the wife are the same demon.
This proverb refers to a couple with the same interests, aspirations, and ways of thinking and acting. I'd say you were lucky to find a person like that, but the proverb has a rather pejorative connotation.

"They are, indeed, of the same breed."
➤ Top 10 Quotes About Friendship
7. Sarcasm
We've all said sarcastic things from time to time, no? Let's conclude our list of Russian proverbs with some sarcastic sayings and phrases. 
Russian

Когда рак на горе свистнет.
(Kogda rak na gore svistnet)

Literally

When the crawfish whistles on the mountain.
When you hear this, rest assured: whatever you've been talking about is not going to happen. No crawfish have been detected whistling yet.

"When pigs fly."
Russian

Любовь зла, полюбишь и козла.
(Lyubov' zla, polyubish' i kozla)

Literally

Love's evil, you might even fall for a goat.
Interestingly, in Russian, we use the same word for both "male goat" and "jerk" (козёл). Anyway, falling for either of them is a dubious pleasure.

"Love is blind."
Russian

Сила есть — ума не надо.
(Sila yest' — uma ne nado)

Literally

The strong don't need to be smart.
This phrase can be used to express your disapproval of people who prefer to solve problems with force, or those who thoughtlessly show their strength off.

"All brawn and no brains."
Russian

До свадьбы заживёт.
(Do svad'by zazhivyot)

Literally

It will heal before your wedding.
You'll often hear this said when you hurt yourself. It works best with kids; you might need to come up with something else if the person you're trying to comfort is already married, though…

"You'll be alright."
Russian

Плохому танцору яйца мешают.
(Plokhomu tantsoru yaytsa meshayut)

Literally

Poor dancer is impeded by his own balls.
It's always easier to blame circumstances or other people than to accept your failure. Well, when there's nobody else to accuse, blame your body parts… (That's dud advice, by the way.)

"A poor workman blames his tools."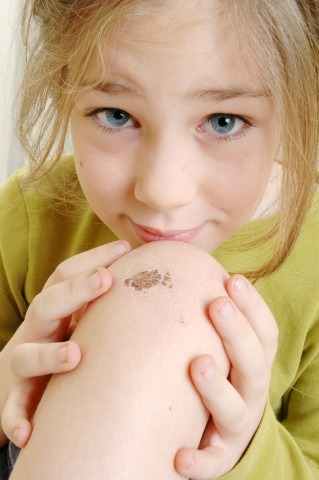 Kids being kids. How would you console her in Russian?
8. What's Next?
Today you've discovered more than thirty Russian proverbs! There's a saying for every possible situation in life, and what we've seen today was just the tip of the iceberg. Did you learn anything new about the way Russians treat friendship, family, and work? Which proverb caught your attention most of all? Let us know in the comments below!
Was it easy to guess the meaning of the proverbs without reading the translation right away? Many proverbs aren't self-explanatory, and you might need some help interpreting them, especially when it comes to connotations. Our teachers on RussianPod101.com will help you dispel any doubts. With our Premium PLUS service, MyTeacher, you get personal one-on-one coaching with a tutor. Feel free to ask about a confusing proverb you've seen recently or any other language-related question. Tutors will be there for you if you decide to work on your Russian, as well: you'll receive assignments, grammar and vocabulary exercises, and voice recording tasks to improve your pronunciation. Just give it a try!
Eager to learn more? This material will help you learn more about Russian culture:
Happy learning with RussianPod101!
About the author: Dzhuliia Shipina is a Russian linguist and a language teacher. For the past few years, she's been traveling around the world and sharing her passion for languages with other inquiring minds. She invites you to explore the beauty of Russian and unravel its mysteries together.