Although quotes don't play a very important part in our everyday lives, there are some situations where knowing them can be really helpful. With quotes, we can express our thoughts in a more vivid and concise way. 
If you've been studying Russian for a long period of time, you're definitely ready to step up your game and learn some Russian quotes. We've prepared a list of twenty famous Russian quotes that you can use to enrich your speech, impress native Russian speakers during a conversation, and make yourself look more intelligent in their eyes. Some of these quotes are of Russian origin, while others are quotes from other languages that have gained popularity in Russia. 
Pick your favorites and learn them by heart. We're sure that these quotes will come in handy someday!
Table of Contents
Quotes About Success
Whether you have big plans for the future or an upcoming project you're concerned about, reading through these Russian quotes about success is sure to give you the inspiration you need to succeed!
1. Не важно, как медленно ты продвигаешься, главное, что ты не останавливаешься 
Romanization: Ne vazhno, kak medlenno ty prodvigayesh'sya, glavnoye, chto ty ne ostanavlivayesh'sya
Meaning: "It doesn't matter how slowly you go as long as you don't stop."
This is a very old quote from Chinese philosopher Confucius. With these words, he meant that if you don't give up, then you'll reach your goal sooner or later. It may take a long time, but it will happen one day.
2. 100% непредпринятых попыток заканчиваются неудачей
Romanization: Sto protsentov nepredprinyatykh popytok zakanchivayutsya neudachey
Meaning: "You miss 100% of the shots you don't take."
This inspirational thought was expressed by the Canadian ice hockey player Wayne Gretzky. It motivates us to have no fear in trying, since it's impossible to succeed in something if we don't even attempt to do so.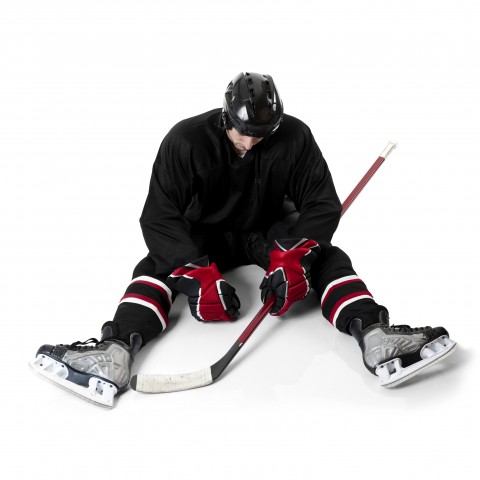 Wayne Gretzky is considered the greatest hockey player of all time. This man can tell us much about success!
Quotes About Life
Are you feeling stuck in life or unsatisfied with how things are going? Here are two insightful Russian quotes on life from a couple of massively popular figures.
3. Жизнь – это то, что случается с нами, пока мы строим планы на будущее
Romanization: Zhizn' – eto to, chto sluchayetsya s nami, poka my stroim plany na budushcheye
Meaning: "Life is what happens to us while we're busy making other plans."
The author of this quote is John Lennon from The Beatles. His words perfectly ascertain the fact that people can become so concerned about their future that they totally forget about their present.
4. Если хочешь изменить мир, начни с себя!
Romanization: Esli khochesh' izmenit' mir, nachni s sebya!
Meaning: "If you want to change the world, start with yourself."
This is one of the most famous quotes from Mahatma Gandhi. By saying it, he meant that everyone should start with his or her own personal development. If everybody did this, many of the world's problems would disappear and no longer affect us.
Quotes About Time
Managing one's time is one of the most crucial aspects of living a satisfactory life. Read these Russian language quotes on time to view this concept from a Russian angle. You may be surprised how familiar they are to you!
5. Делу – время, потехе – час
Romanization: Delu – vremya, potekhe – chas
Meaning: "Time for business, an hour for fun."
This Russian quote belongs to the Tsar Alexis of Russia. He wrote it in his falcon hunting manual in the seventeenth century. The main idea is that it's important to both work and rest. After spending some time as one of the most famous Russian quotes, it finally became a proverb.
6. Счастливые часов не наблюдают
Romanization: Schastlivyye chasov ne nablyudayut
Meaning: "Time flies when you're having fun." This phrase is from Alexander Griboyedov's book Woe from Wit. It expresses the fact that when you're enjoying something, the time seems to pass unnoticeably.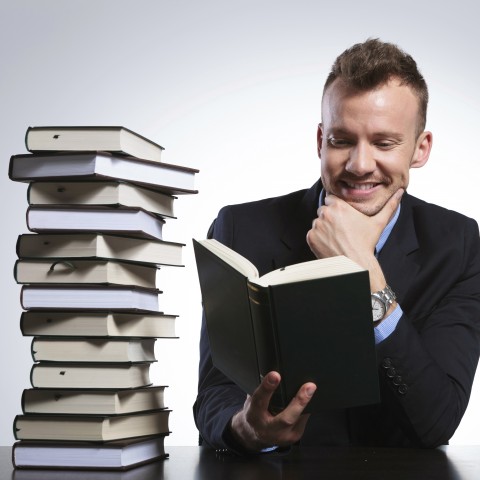 Woe from Wit is a must-read for anyone who wants to learn about Russian culture.
Quotes About Love
Are you madly in love with someone? Or maybe you're a hopeless romantic? Either way, we think you'll enjoy these Russian quotes about love!
7. Любовь – апофеоз жизни
Romanization: Lyubov' – apofeoz zhizni
Meaning: "Love is the apotheosis of life."
This Russian love quote came to us from Aleksandr Herzen, a writer and thinker known as the "father of Russian socialism." Herzen thought that love is the main thing in life, filling it with sense and joy.
The word "apotheosis" has two meanings. On the one hand, it's "the highest point in the development," and on the other hand, it's "the elevation to divine status." Both of these meanings are applicable in the context of this Russian love quote.
8. Люди должны влюбляться с закрытыми глазами
Romanization: Lyudi dolzhny vlyublyat'sya s zakrytymi glazami
Meaning: "People should fall in love with their eyes closed."
This beautiful quote by Andy Warhol, known as "the king of pop art," persuades us to pay more attention to the human soul and heart rather than the outward appearance. Warhol's statement has become a really well-known Russian love quote.
Quotes About Family
Family is perhaps the most important social construct, no matter where you are in the world. Here are a couple of Russian quotes on family that express the intricacies of familial relationships.
9. Семья – это один из шедевров природы
Romanization: Sem'ya – eto odin iz shedevrov prirody
Meaning: "Family is one of nature's masterpieces."
The author of this quote is the American philosopher and essayist George Santayana. Santayana regarded family as one of the things created by nature, just as things like trees and lakes were. For him, family was an outstanding phenomenon. This wonderful quote reminds us that we should cherish our families.
10. Все счастливые семьи похожи; каждая несчастливая семья несчастлива по-своему
Romanization: Vse schastlivyye sem'i pokhozhi; kazhdaya neschastlivaya sem'ya neschastliva po-svoyemu
Meaning: "All happy families are alike; each unhappy family is unhappy in its own way."
This is how Leo Tolstoy's novel Anna Karenina begins. Here, Tolstoy meant that there are several factors involved in making a happy family; if even just one is absent, the family will be unhappy.
Quotes About Friendship
Friendship is one of life's greatest joys and necessities. Here are two poignant Russian quotes on friendship that express this truth.
11. Старый друг лучше новых двух
Romanization: Staryy drug luchshe novykh dvukh
Meaning: "An old friend is better than two new ones."
This phrase was so popular that it eventually became a proverb. It teaches us not to forget our old friends, because they're much more reliable and precious than our new acquaintances. This Russian quote is similar in meaning to the Chinese proverb: "Everything is good when new, but friends when old."
12. Друг познаётся в беде
Romanization: Drug poznayotsya v bede
Meaning: "A friend is known in trouble."
This quote is from the Greek storyteller Aesop. His words advise us not to rely on superficial friends, because they always leave us in our bad times. This phrase became a well-known proverb and is similar to the English proverb: "A friend in need is a friend indeed."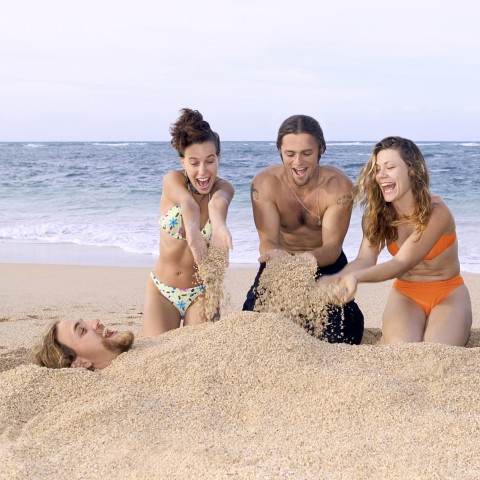 Aesop is right, but…don't forget to enjoy good times with old friends!
Quotes About Food
Who doesn't enjoy sitting down to a nice meal now and then? Well, even something as simple as food has parallels in life. Here are some Russian sayings that have to do with food!
13. Хлеб — всему голова
Romanization: Hleb — vsemu golova
Meaning: "Bread is the staff of life."
Unfortunately, the author of this saying is unknown. Russian people consider this to be more of a proverb, rather than a quote. Since it's one of the oldest Russian sayings, let's take a look at it from a historical perspective. 
There were many battles and wars in the past, as people went in search of fertile lands where wheat and rye could be easily grown. Therefore, bread was a symbol of welfare and a good life all those years ago. Bread is still an essential part of our daily ration; there are many products we can live without, but bread is not one of them.
14. Аппетит приходит во время еды
Romanization: Appetit prikhodit vo vremya yedy
Meaning: "Appetite comes during the meal."
This phrase first appeared in a novel by François Rabelais. We use it to say that the more we have, the more we'd like to have. By the way, this can also be applied to other areas of life.
Quotes About Health
One should always make good health a priority, because only when one is healthy can they achieve other important goals. Here are a couple of insightful Russian quotes concerning health. 
15. В здоровом теле – здоровый дух
Romanization: V zdorovom tele – zdorovyy dukh
Meaning: "There is a healthy mind in a healthy body."
This quote first appeared in the ancient Roman era, but became widely spread in the seventeenth and eighteenth centuries through the efforts of European educators Locke and Russo. As we now know, the body and the mind are closely connected. For this reason, people who are physically healthy also tend to have healthy minds; those who are healthy of mind are less likely to suffer from any physical disease.
16. Здоровье дороже золота
Romanization: Zdorovy'e dorozhe zolota
Meaning: "Health is above wealth."
This quote is by William Shakespeare, and its meaning is pretty obvious.
Even though Shakespeare's works were written in the sixteenth century, they are still relevant!
Quotes About Animals
In Russian culture, quotes and sayings about animals are fairly popular. Here are two quotes we think you'll enjoy!
17. Доброму человеку бывает стыдно даже перед собакой
Romanization: Dobromu cheloveku byvayet stydno dazhe pered sobakoy
Meaning: "A good person sometimes feels ashamed of himself even in front of a dog."
This idea was expressed by one of the greatest Russian writers, Anton Chekhov. In his opinion, kind-hearted people care about all living creatures, including animals, birds, and insects. A good person is ready to help anyone who needs it. If he doesn't help, he feels bad—not because of others' disapproval, but because of his own conscience.
18. О величии нации и её моральном прогрессе можно судить по тому, как она обращается с животными
Romanization: O velichii natsii i yeyo moral'nom progresse mozhno sudit' po tomu, kak ona obrashchayetsya s zhivotnymi
Meaning: "The greatness of a nation and its moral progress can be judged by the way its animals are treated."
This popular statement is attributed to Mahatma Gandhi. It expresses the same idea as the previous quote.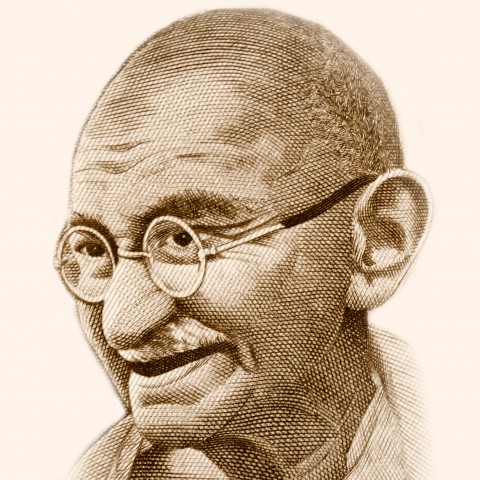 "To seek to reduce the suffering of those who are completely under one's domination, and unable to fight back, is truly a mark of a civilized society."
Quotes About Language Learning
To close, let's look at a couple of quotes in Russian about language learning. 
19. Пределы моего языка есть пределы моего мира
Romanization: Predely moyego yazyka yest' predely moyego mira
Meaning: "The limits of my language mean the limits of my world."
This quote is from Ludwig Wittgenstein's philosophical work The Tractatus. Wittgenstein meant that a language constrains the limits of human expression, and therefore limits human understanding.
20. Чем больше языков вы знаете, тем меньше шансов, что вы станете террористом
Romanization: Chem bol'she yazykov vy znayete, tem men'she shansov, chto vy stanete terroristom
Meaning: "The more languages you know, the less likely you are to become a terrorist."
This heavy idea was offered by Indian litterateur Suniti Chatterji. He supposed that knowing a foreign language makes you more intelligent, open-minded and, as a consequence, more tolerant toward other people.
Conclusion
You've just read some of the most famous Russian quotes. Some of them are truly Russian, while others entered the Russian language from other cultures. Each of them conveys a meaningful idea and can be easily implemented into a conversation. 
We're sure that you'd like to learn more Russian phrases, their meanings, and their correct pronunciations. We're ready to provide you with all of these on RussianPod101.com. You can study by going through our free lessons or with the help of our MyTeacher option. The latter gives you your own personalized learning program based on your needs, as well as a personal tutor. 
Before you go, which of the quotes did you like the most? Leave your answer in the comments section below! You can also ask us if there's an equivalent to any quote that we didn't mention in this article. We look forward to hearing from you.