Sometimes learning a foreign language may seem tiring or boring, but that's not a reason to give up doing it. One of the best ways to make the process of studying more interesting is to add some entertaining materials (like videos) to your normal routine. This is why, when you set out to learn Russian, YouTube can be a great educational tool.
If you're studying Russian, you may have heard about the RussianPod101 YouTube Channel, which is the number-one destination for improving your language skills online. If you're going to learn Russian via YouTube, this channel is the best one to start with. 
That said, there are many other good Russian YouTube channels to help you learn the language. We're excited to share them with you in this article, so let's get started!
Table of Contents
1. Foreign Language Dialogues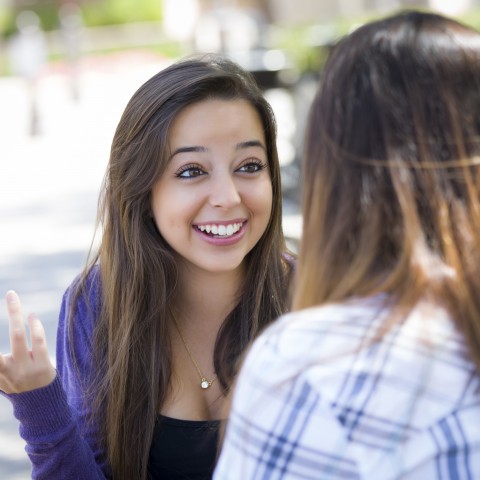 Category: Education

Link to the YouTube Channel: https://www.youtube.com/channel/UCcnakakIRt7Yp5Dsu1YGO7A/featured

Level: Beginner
This channel includes short and simple dialogues, voiced by native Russian speakers and designed to reflect the kinds of conversations you'd hear in real life. If you learn each line of dialogue by heart, you won't have any difficulties engaging in small talk with Russians. We think that listening to such dialogues is a must when you first start learning Russian.
For each video, the dialogues are accompanied by Russian subtitles so you can read along. But keep in mind that the English translation is not provided, so you'll have to search for it by yourself. After some time, you won't even need the dictionary to understand each dialogue, at which point it'll be time for you to start watching some more advanced YouTube videos for learning Russian.
Knowing how to hold a dialogue is art!
2. Russian Songs with English Subtitles
Category: Songs
Link to the YouTube Channel: https://www.youtube.com/channel/UClMkzhRvKZpNCdYa3Efi6YA/feed 
Level: Beginner
Maybe you've never thought of it, but you can learn a lot of new words and expressions from Russian songs. Moreover, listening to Russian YouTube music can help you strengthen your sentence-building skills and grammar knowledge. Check out this channel if you want proof.
There aren't many songs uploaded on this channel, but the ones which are currently on it are really iconic. You could spend a couple of days studying each song word-by-word. Another perk is that this is one of a few Russian YouTube channels with English subtitles, making it perfect for beginners or those who have poor listening skills.
3. Russian with Anastasia
Category: Education
Link to the YouTube Channel: https://www.youtube.com/user/AnastasiSemina/featured 
Level: Beginner-Intermediate
This is definitely one of the best YouTube channels for learning Russian from scratch. The videos are hosted by Russian speaker Anastasia, who teaches foreigners the language basics: alphabet, vocabulary, spelling, and the most important grammar rules. There's even a playlist of her videos just for beginners.
People who learn Russian on YouTube love Anastasia for her creativity. She shoots not only typical educational videos, but also other entertaining and enlightening content. For example, in some videos, Anastasia reads Russian poems; in others, she interviews Russian people. Such videos are informative and highly recommended for intermediate level students.
4. Antonia Romaker – English and Russian Online 
Category: Education
Link to the YouTube Channel: https://www.youtube.com/user/AntoniaRomaker/featured 
Level: Beginner / Intermediate
Antonia's channel is dedicated to studying languages. Each video on this channel belongs to one of two groups: videos for those who have just started studying Russian and videos for those who have started studying English. If you belong to one of these groups, you can find lots of precious information about grammar and vocabulary on this channel. Antonia loves making videos about Russian idioms, and this distinguishes her from other vloggers teaching Russian on YouTube.

Sometimes, Antonia also talks about Russian cities, food, and culture. Thanks to these kinds of videos, the process of studying becomes much more interesting.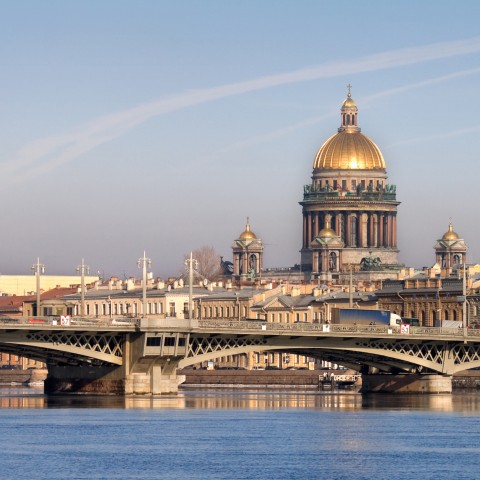 It's better to see something once than to hear about it a thousand times… Come and see Saint Petersburg with your own eyes after watching Antonia's videos!
5. Киноконцерн «МосФильм» (Kinokoncern «MosFil'm») – Cinema Concern "Mosfilm"
Category: Films
Link to the YouTube Channel: https://www.youtube.com/channel/UCEK3tT7DcfWGWJpNEDBdWog 
Level: Intermediate
Watching Russian films on YouTube can both teach you the language and introduce you to the cultural background of Russia. All the movies on this channel are divided into categories; you'll find dramas, comedies, and many other film genres here, so you'll definitely find something that suits your tastes! 
We highly recommend that you start learning to speak Russian via YouTube by watching iconic Russian films such as: 
«Любовь и голуби» (Lyubov' i golubi) – "Love and Pigeons" 
«Иван Васильевич меняет профессию» (Ivan Vasil'yevich menyayet professiyu) – "Ivan Vasilievich Changes Profession"
In these films, you can hear a lot of clear Russian speech without any slang or new-fangled words.
The main advantage of this channel is that some of the films on it have both English and Russian subtitles. At the very beginning, you may want to watch Russian movies with English subtitles. A bit later, though, you'll be able to switch to the Russian ones without a problem—believe us!
6. Bridget Barbara
Category: Vlog
Link to the YouTube Channel: https://www.youtube.com/channel/UCqILnGzWyjqnPFqS2e1yVWQ/featured 
Level: Intermediate
What sets Barbara apart from other Russian YouTube vloggers? She's an American girl who studies Russian and shares her progress on YouTube. 
Her videos are mostly life blogs on various themes, such as traveling, languages, and food. The main thing is that they're all made in Russian; despite Barbara's American accent, she sounds nice and fluent.
Barbara's channel was created not only to help you learn to speak Russian through YouTube, but also to inspire you. If you think that you'll never be good in Russian, just watch the videos in which she pronounces complicated tongue twisters, and you'll probably become motivated again!
7. «Вечерний Ургант» (Vecherniy Urgant) – "Evening Urgant"
Category: TV Shows
Link to the YouTube Channel: https://www.youtube.com/channel/UCzlzGhKI5Y1LIeDJI53cWjQ 
Level: Upper-intermediate
If you want to learn some colloquial Russian and improve your listening skills, this channel will be perfect for you. «Вечерний Ургант» (Vecherniy Urgant), or "Evening Urgant," is one of the most popular late-night talk shows in Russia. The actual running time of each episode is 30-50 minutes, but here on YouTube, you're allowed to watch only short snippets of the funniest moments.
You can learn lots of Russian jokes and slang expressions while watching this program, and may become acquainted with many famous Russians. There are also some live singing videos uploaded on this channel; if you're an upper-intermediate student, you probably won't have any troubles understanding most of the lyrics.
8. Искусство харизмы (Iskusstvo kharizmy) – "Charisma on Command"
Category: Education
Link to the YouTube Channel: https://www.youtube.com/channel/UCnXppDx0xzfKqOafJunzcEw 
Level: Upper-intermediate
This is the Russian version of the famous English channel called "Charisma on Command." Here, you can find high-quality Russian translations of the best videos from the official channel, made by professional translators. 
Unfortunately, watching videos on one of the best YouTube channels for learning Russian is not easy. You have to be at least an upper-intermediate student to understand what the show's host is talking about. At the same time, if you don't understand something, you may find the English version of the video and bridge the gaps.
9. Varlamov
Category: Vlog about urbanism
Link to the YouTube Channel: https://www.youtube.com/user/ilyavarlamov 
Level: Upper-intermediate
Ilya Varlamov is a Russian video blogger who travels the world and comments on the architecture of the cities he visits. He also discusses the latest news, makes reviews on various gadgets, and gives his subscribers helpful life advice. If you're interested in one of these topics, welcome to Ilya's channel.
Varlamov's videos are done fully in Russian. As a foreigner, you need to have a high level of language knowledge and concentration to understand what he's saying—but it's worth it. Learning Russian through YouTube with Varlamov can also broaden your mind on other topics, so don't miss it!
10. Learn Russian with RussianPod101.com 
Category: Education
Link to the YouTube Channel: https://www.youtube.com/user/russianpod101 
Level: All levels
The RussianPod101 YouTube channel is the number-one place for people who want to learn Russian through YouTube on their own. On our channel, you'll find educational videos prepared by experienced teachers. We post new videos nearly every day, so you can constantly refresh and deepen your knowledge.
The best thing about our channel is that it's helpful for students of all levels. If you're beginning your path, watch some simple videos about the alphabet; if you're at the intermediate level, check out our grammar materials; if you're pretty advanced, we have plenty of content for you, too.
We're sure that everyone can learn to speak Russian through YouTube with our channel.
11. Conclusion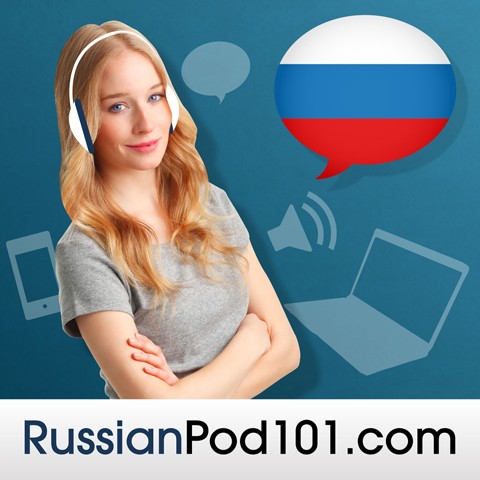 We've shown you the best YouTube channels for learning Russian in an easy and engaging way. We advise you to pay more attention to video materials like these, because this form of education provides you with lots of new lexicology, teaches you to perceive Russian speech by ear, and—of course—it's a more pleasurable way to learn.
If you'd like to learn more, check out our website, RussianPod101.com. We have a lesson library with dozens of Russian videos for learners at every level. We're 100% sure that you'll find something really precious there, as well as on our YouTube channel. Feel free to check them out right now!
Before you go, let us know which of these YouTube channels you're most interested in watching. Did we miss any good ones you know about? We look forward to hearing from you!