Why is it important to study the most common verbs in Russian? Verbs are the backbone of every sentence. They help you keep track of the action in a sentence, and are absolutely essential for improving your language skills. So, this article is all about Russian verbs and will try to explain some of their important and unique aspects. Then at the end, we'll give you a list of the 100 most essential Russian verbs to know for everyday situations.
Before continuing, though, you may find it helpful to brush up on other parts of speech in Russian. We recommend checking out the following RussianPod101.com blog posts:
Table of Contents
1. Learning the Russian Verb Groups 
If you've ever tried to learn another European language, you're probably already familiar with the issue of conjugations. These are verb groups that conjugate according to the same rules. Grammarians generally divide Russian verbs into two groupings—the first and second conjugation.
The first conjugation includes verbs with stems ending with:
А consonant: печь (pechʹ), мочь (mochʹ)
The letters у, ы, о, and я: вернуть (vernutʹ), мыть (mytʹ)
Certain verbs ending in -ить: бить (bitʹ), жить (zhitʹ), and лить (litʹ)
The second conjugation is made up of verbs with stems ending with:
и or е: говорить (govoritʹ), видеть (videtʹ)
The letter a following ж, ш, щ, or ч: слышать (slyshatʹ), молчать (molchatʹ)
Knowing the two Russian verb conjugations is quite important since they conjugate differently.
                        First             Second
Я                 -у/-ю            -у/-ю
Ты               -ешь            -ишь
он/а/о          -ет               -ит
мы              -ем              -им
вы               -ете             -ите
они              -ут/-ют -а/-ят
2. Irregular Verbs in Russian
Every European language seems cursed with loads of irregular verbs, and unfortunately, the Russian language is no exception. Some of the most common Russian verbs are irregular, so these are very important to know for almost any situation. 
These irregularities can come in two forms: the ones with minor inconsistencies and the highly irregular verbs. This section will go over the highly irregular verbs, while sections 3 and 4 will discuss other changes to Russian conjugations.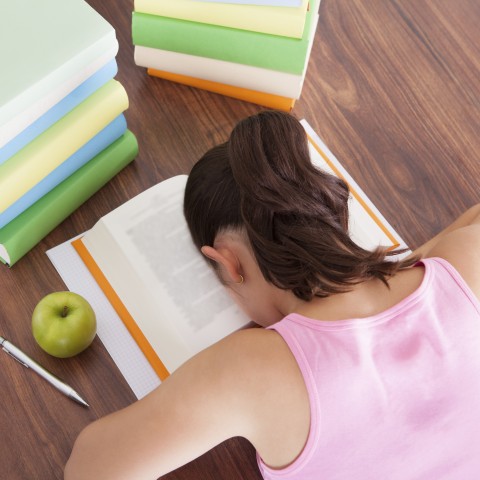 Thankfully, there aren't very many highly irregular verbs in Russian. These verbs normally arise from the fusion of multiple conjugations. This can be seen with basic Russian verbs like есть (estʹ), meaning "to eat," and дать (datʹ), meaning "to give," whose singular and plural forms use different stems.
я                  ем  (yem)  дам (dam)
ты               ешь (yeshʹ) дашь (dashʹ)
он/а/о          ест (yest) даст (dast)
мы              едим (yedim)    дадим (dadim)
вы               едите (yedite)   дадите (dadite)
они              едят (yedyat) дадут (dadut)
The most irregular verbs in Russian are probably быть (bytʹ), meaning "to be," and идти (idti), meaning "to go." Both have different stems for their perfective and imperfective forms. Likewise, these verbs also change their stems between the present and past tense.
быть           есть (yestʹ) — "there is"     был (byl) — "he was"
идти         идёт  (idyot) — "it goes"       шёл (shyol) — "he went"
Learners should note that any verbs derived from these will have the same irregular conjugation. For example, задать (zadat), meaning "to give out," and забыть (zabytʹ), meaning "forget," conjugate as зададим (zadadim) and забудем (zabudem) respectively, in the first person plural.
3. The Added L Sound
Some Russian verbs can seem fairly regular, but will have one strange feature in the first person singular. After certain consonants, the first person singular will add the letter –л- into the conjugation. The most well-known verb that does this is probably любить (lyubitʹ), meaning "to love."
Любить        он любил (on lyubil)       он любит (on lyubit)              я люблю (ya lyublyu)
"to love"          "he loved"                 "he loves"                         "I love"
While this conjugation of Russian verbs might appear frustrating at first glance, don't worry. This is a very consistent sound change in Russian, as the added "L" sound occurs in the first person singular of second conjugation verbs ending in п, б, ф, в, and м. Take a look at the Russian verbs conjugation table below:
                     Infinitive           First person       Second person
                                                        singular          singular
("to buy")     купить (kupitʹ)             куплю (kuplyu)             купишь (kupishʹ)
("to love")    любить (lyubitʹ)     люблю (lyublyu)      любишь (lyubishʹ)
("to feed")   кормить (kormitʹ)     кормлю (kormlyu)     кормишь (kormishʹ)              
("to rule")     править (pravitʹ)     правлю (pravlyu)     правишь (pravishʹ)
("to roar")    греметь (gremetʹ)    гремлю (gremlyu)      гремишь (gremishʹ)
4. Consonant Changes in Russian Verbs
One of the most difficult things about learning Russian is understanding all the different sound changes. In Russian, these occur in all parts of speech, including verbs. Sometimes consonants will occur in a word and make it appear totally different. As a result, verbs like лечь (lechʹ), лягу (lyagu), and ляжешь (lyazheshʹ) might appear unrelated at first glance, even though they all come from the same verb stem.
The process of "softening" consonants is called palatalization and can occur to a number of different sounds. Below are three examples with some common verbs you might already know, where palatalization occurs when the infinitive is changed to the first person singular.
Д > Ж  видеть (videtʹ) — "to see"                вижу (vizhu) — "I see"
Т > Ч   хотеть (khotetʹ) — "to want"              хочу (khochu) — "I want"
С > Ш  просить (prositʹ) — "to ask"          прошу (proshu) — "I ask"
The tricky thing is that many verbs in Russian feature some kind of sound change in their conjugation. The good news is that once you get more familiar with palatalization, you can start to see and anticipate the patterns. For example, imperfective first conjugation verbs ending in -ать regularly palatalize.
Infinitive                       First person  Second person
                                       singular                    singular
Писать (Pisatʹ) >          пишу (pishu)          пишешь (pisheshʹ)    
Сказать (Skazatʹ) >         скажу (skazhu)       скажешь (skazheshʹ)
This may look a bit overwhelming at first, but hang tough. With practice and regular use, these consonant changes will become second-nature.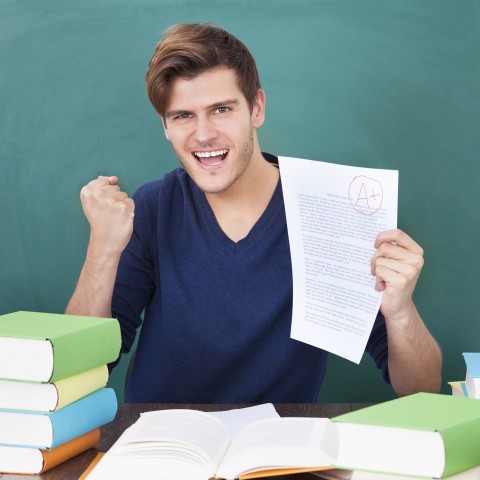 5. The 100 Must-Know Russian Verbs
Now that you're more familiar with some of the grammatical and sound-related changes that can occur in Russian verbs, we've got a list of the top 100 must-know Russian verbs for beginners who want to start using and speaking Russian.
1.
Быть (Bytʹ)
"to be"
Я был пилотом. 
Ya byl pilotom.
"I was a pilot."
Быть is a highly irregular verb.
It's almost never used in the present tense, except in the third person: есть (yestʹ).
Есть много книг на столе. 
Yestʹ mnogo knig na stole.
"There are a lot of books on the table."
2.
Делать (Delatʹ)
"do," "make," "act"
Мы не делали домашнюю работу.
My ne delali domashnyuyu rabotu.
"We weren't doing homework.
3.
Знать (Znatʹ)
"know," "be familiar with"

Я знаю это место.
Ya znayu eto mesto.
"I know this place."
Знать means to know a place, a fact, a person, or how to do something:
Я тебя знаю. 
Ya tebya znayu. 
"I know you."

Я знаю, как танцевать. 
Ya znayu, kak tantsevatʹ. 
"I know how to dance."

4.
Хотеть (Khotetʹ)
"want," "wish for"

Я не хочу идти с тобой.
Ya ne khochu idti s toboy.
"I don't want to go with you.
5.
Идти (Idti)
"go," "walk," "function/work"
Идём в кино!
Idyom v kino! 
"Let's go to the cinema!"
Идти (Idti), ходить (Khoditʹ)
Идти is also used with weather words.
Идёт дождь (Idyot dozhdʹ), идёт град (idyot grad), идёт снег (idyot sneg) 
"It's raining, it's hailing, it's snowing"
6.
Мочь (Mochʹ)
"can," "be able"
Я могу помочь.
Ya mogu pomochʹ.
"I can help."
7.
Говорить (Govoritʹ)
"speak," "tell"
Они говорят так быстро.
Oni govoryat tak bystro.
"They talk so quickly."
8.
Видеть (Videtʹ)
"see"
Она не хочет вас видеть.
Ona ne khochet vas videtʹ.
"She doesn't want to see you."
9.
Есть (Estʹ)
"eat"
Я не ем мясо.
Ya ne yem myaso.
"I don't eat meat."
Есть is extremely irregular, and the infinitive is identical to the third person singular of быть.
10.
Сказать (Skazatʹ)
"say," "tell"
Как сказать "да" по-английски?
Kak skazatʹ "da" po-angliyski?
"How do you say da in English?"
11.
Смотреть (Smotretʹ)
"see," "watch"
Я не часто смотрю телевизор.
Ya ne chasto smotryu televizor.
"I don't often watch TV."
12.
Читать (Chitatʹ)
"read"
Ты читаешь каждый день.
Ty chitayeshʹ kazhdyy denʹ.
"You read every day."
13.
Стоять (Stoyatʹ)
"be standing"
Он стоял на кухне.
On stoyal na kukhne.
"He was standing in the kitchen."
14.
Готовить (Gotovitʹ)
"cook," "prepare food"
Мы готовим суп по субботам.
My gotovim sup po subbotam.
"We cook soup on Saturdays."
15.
Спать (Spatʹ)
"sleep"
Я обычно сплю хорошо.
Ya obychno splyu khorosho.
"I usually sleep well."
16.
Ехать (Ekhatʹ)
"go," "move"
Я ехал на метро вчера.
Ya yekhal na metro vchera.
"I went on the metro yesterday."
Ехать is the concrete counterpart of the Russian abstract verb ездить (ezditʹ).
17.
Слышать (Slyshatʹ)
"hear," "listen"
Я услышал странный звук.
Ya uslyshal strannyy zvuk.
"I heard a strange noise."
18.
Заниматься (Zanimatʹsya)
"be engaged with," "be busy with," "do," "study"
Мы занимаемся спортом.
My zanimayemsya sportom.
"We do sports."
Заниматься can have several meanings and takes its object in the instrumental case.
Заниматься русским языком 
Zanimatʹsya russkim yazykom 
"To study Russian"

Заниматься йогой 
Zanimatʹsya yogoy 
"To do yoga"
19.
Искать (Iskatʹ)
"search," "look for"
Они искали кого-то.
Oni iskali kogo-to.
"They were looking for someone."
20.
Положить (Polozhitʹ)
"put," "place," "set"
Она положила книгу на стол.
Ona polozhila knigu na stol.
"She put the book on the table."
21.
Ждать (Zhdatʹ)
"wait"
Наша машина ждёт нас.
Nasha mashina zhdyot nas.
"Our car is waiting for us."
22.
Брать (Bratʹ)
"grab," "take"
Брать кого-либо за руку
Bratʹ kogo-libo za ruku
"To take someone by the hand"
брать is also the imperfective form of the verb взять (vzyatʹ).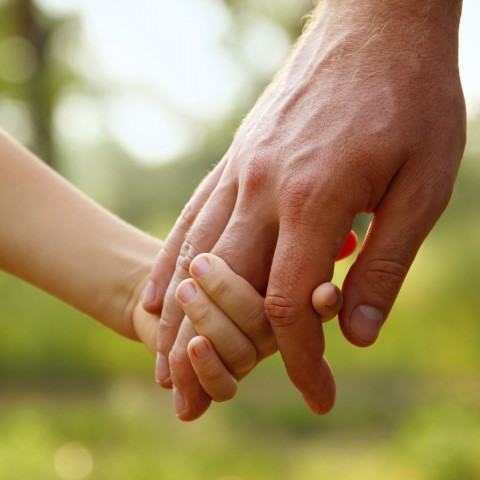 23.
Стать (Statʹ)
"become"
Вы готовы стать членом.
Vy gotovy statʹ chlenom.
"You're ready to become a member."
24.
Думать (Dumatʹ)
"think"
Как ты думаешь?
Kak ty dumayeshʹ?
"What do you think?"
25.
Спросить (Sprositʹ)
"ask"
Он спросил почему.
On sprosil pochemu.
"He asked why."
26.
Жить (Zhitʹ)
"live," "inhabit"
Я живу во Флориде.
Ya zhivu vo Floride.
"I live in Florida."
27.
Иметь (Imetʹ)
"have"
Они не имеют права голоса.
Oni ne imeyut prava golosa
"They don't have the right to vote."
Иметь means "to have," but is mostly used with abstract nouns. In most cases, the preposition "у" + noun/pronoun in genitive case + "есть" is used to express possession. 

Ex. У меня есть машина (U menya est' mashina) = "I have a car."
28.
Понять (Ponyatʹ)
"understand," "comprehend"
Я не понял его намерения.
Ya ne ponyal ego namereniya.
"I didn't understand his intention."
29.
Сидеть (Sidetʹ)
"sit"
Я сидел за столиком.
Ya sidel za stolikom.
"I was sitting at the table."
30.
Взять (Vzyatʹ)
"take," "seize"
Кто взял мой нож?
Kto vzyal moy nozh?
"Who took my knife?"
Взять is the perfective form of брать (bratʹ).
31.
Работать (Rabotatʹ)
"work"
Я работаю дома по пятницам.
Ya rabotayu doma po pyatnitsam.
"I work at home on Fridays."
32.
Начать (Nachatʹ)
"begin," "start"
Начну на выходных.
Nachnu na vykhodnykh.
"I'll start on the weekend."
33.
Включить (Vklyuchitʹ)
"turn on," "light," "power on"
Нам нужно включить компьютер.
Nam nuzhno vklyuchitʹ kompʹyuter.
"We need to turn on the computer."
34.
Выключить (Vyklyuchitʹ)
"turn off," "shut down"
Нам нужно выключить компьютер.
Nam nuzhno vyklyuchitʹ kompʹyuter.
"We need to turn off the computer."
35.
Дать (Datʹ)
"give"
Дай мне 5 минут.
Day mne 5 minut.
"Give me 5 minutes."
Дать is a highly irregular verb and the perfective counterpart of давать (davatʹ).
36.
Любить (Lyubitʹ)
"love," "like"
Вы не любите меня.
Vy ne lyubite menya.
"You don't love me."
Любить can be both "like" and "love," depending on the direct object.
Я тебя люблю. 
Ya tebya lyublyu.
"I love you."

Я люблю кофе. 
Ya lyublyu kofe. 
"I like coffee."
37.
Значить (Znachitʹ)
"mean," "signify"
Что значит это слово?
Chto znachit eto slovo? 
"What does this word mean?"
38.
Найти (Nayti)
"find"
Я найду тебя.
ya naydu tebya.
"I'll find you."
39.
Играть (Igratʹ)
"play"
Ты играешь на гитаре.
Ty igrayeshʹ na gitare.
"You play the guitar."
Играть means both to play an instrument and to play in general.
Дети играют. 
Deti igrayut.
"The children play."

Она играет на скрипке.
Ona igrayet na skripke.
"She plays the fiddle."
40.
Показать (Pokazatʹ)
"show," "demonstrate"
Я покажу вам комнату.
Ya pokazhu vam komnatu.
"I'll show you the room."
41.
Путешествовать (Puteshestvovatʹ)
"travel"
Мы редко путешествуем.
My redko puteshestvuyem.
"We rarely travel."
42.
Забыть (Zabytʹ)
"forget"
Я забыл его фамилию.
Ya zabyl ego familiyu.
"I forgot his surname."
43.
Писать (Pisatʹ)
"write"
Я пишу письмо.
Ya pishu pisʹmo.
"I'm writing a letter."
44.
Бояться (Boyatʹsya)
"to be afraid," "to fear"
Я не боюсь увидеть тебя.
Ya ne boyusʹ uvidetʹ tebya.
"I'm not afraid to see you."
45.
Чувствовать (Chuvstvovatʹ)
"feel"
Я чувствую себя одиноко.
Ya chuvstvuyu sebya odinoko. 
"I feel alone."
Чувствовать alone means to feel something else, but as a Russian reflexive verb, it can mean to feel an emotion.
46.
Звать (Zvatʹ)
"name," "call"
Меня зовут Иван.
Menya zovut Ivan.
"My name is Ivan."
Звать is the name verb used to talk about people's names. The names of things and places use the verb называться (nazyvatʹsya).
47.
Кончиться (Konchitʹsya)
"end," "finish"
Фильм вдруг кончился.
Filʹm vdrug konchilsya.
"The film ended abruptly."
48.
Улыбаться (Ulybatʹsya)
"smile"
Никто не улыбается здесь.
Nikto ne ulybayetsya zdesʹ.
"No one smiles here."
49.
Остановиться (Ostanovitʹsya)
"stay," "remain," "stop"
Моя сестра остановится у нас.
Moya sestra ostanovitsya u nas.
"My sister is staying with us."
50.
Использовать (Ispolʹzovatʹ)
"use"
Я использую машину по средам.
Ya ispolʹzuyu mashinu po sredam.
"I use the car on Wednesdays."
51.
Уезжать (Uyezzhatʹ)
"leave," "go away"
Мы уезжали после ужина.
My uyezzhali posle uzhina.
"We were leaving after dinner."
52.
Строить (Stroitʹ)
"build," "construct"
Мы строили замок.
My stroili zamok.
"We were building a castle."
53.
Платить (Platitʹ)
"pay," "give money"
Мы платили штраф.
My platili shtraf.
"We paid the fine."
54.
Покупать (Pokupatʹ)
"buy," "purchase"
Мы покупали суп и хлеб.
My pokupali sup i khleb.
"We were buying soup and bread."
55.
Заказывать (Zakazyvatʹ)
"order"
Я не заказывал пиццу.
Ya ne zakazyval pitstsu.
"I didn't order a pizza."
56.
Пробовать (Probovatʹ)
"try," "attempt"
Иван пробовал писать.
Ivan proboval pisatʹ.
"Ivan tried to write."
57.
Носить (Nositʹ)
"wear," "carry"
Я ещё ношу кольцо.
Ya yeshchyo noshu kolʹtso.
"I still wear the ring."
58.
Встречать (Vstrechatʹ)
"meet," "encounter"
Он не хочет встречать вас.
On ne khochet vstrechatʹ vas.
"He doesn't want to meet you."
59.
Благодарить (Blagodaritʹ)
"thank," "express thanks/gratitude"
Благодарю за внимание.
Blagodaryu za vnimaniye.
"I thank you for (your) attention."
60.
Открываться (Otkryvatʹsya)
"open"
Дверь открывается автоматически.
Dverʹ otkryvayetsya avtomaticheski.
"The door opens automatically."
открываться is an intransitive verb, while открывать (otkryvatʹ) is the transitive form.
61.
Слушать (Slushatʹ)
"listen," "hear"
Я не слушаю слухи.
Ya ne slushayu slukhi.
"I don't listen to rumors."
62.
Смеяться (Smeyatʹsya)
"laugh"
Нина смеётся громко.
Nina smeyotsya gromko.
"Nina laughs loudly."
63.
Отвечать (Otvechatʹ)
"reply," "answer"
Они не отвечали на главный пункт.
Oni ne otvechali na glavnyy punkt.
"They weren't answering the main point."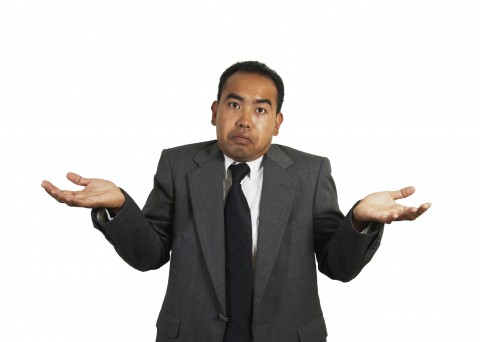 64.
Рассказывать (Rasskazyvatʹ)
"tell a story," "narrate," "recount"
Он вам не рассказывает самого главного.
On vam ne rasskazyvayet samogo glavnogo.
"He's not telling you the big news."
65.
Предполагать (Predpolagatʹ)
"assume," "suppose," "presume"
Я предполагала, что он отец.
Ya predpolagala, chto on otets.
"I assumed that he's the father."
66.
Петь (Petʹ)
"sing"
Я пою тут каждый вечер.
Ya poyu tut kazhdyy vecher.
"I sing here every evening."
67.
Учиться (Uchitʹsya)
"study," "learn"
Он учится в университете.
On uchitsya v universitete.
"He studies at university."
Учиться can refer to studying in general or studying something specific with the dative case.

Она учится испанскому языку.
Ona uchitsya ispanskomu yazyku. 
"She's learning Spanish."
68.
Войти (Voyti)
"enter," "come in"
Я войду и поищу.
Ya voydu i poishchu.
"I'll come in and look."
69.
Ходить (Khoditʹ)
"go," "walk
Он ходит в хорошую школу.
On khodit v khoroshuyu shkolu.
"He goes to a good school."
The verb ходить is the abstract counterpart of идти (idti).
70.
Помогать (Pomogatʹ)
"help," "assist"
Он не собирается помогать вам.
On ne sobirayetsya pomogatʹ vam.
"He's not going to help you."
71.
Предпочитать (Predpochitatʹ)
"prefer"
Я просто предпочитаю плавать.
Ya prosto predpochitayu plavatʹ.
  "I just prefer to swim."
72.
Кататься (Katatʹsya)
"ride," "go"
Кататься по кругу
Katatʹsya po krugu
"To ride in a circle"
Кататься на is also used with several nouns.
Кататься на лыжах 
Katatʹsya na lyzhakh 
"To use skis"

Кататься на велосипеде 
Katatʹsya na velosipede 
"To ride a bike"
73.
Ездить (Yezditʹ)
"go (by vehicle)," "drive"
Мы часто ездим в Москву.
My chasto yezdim v Moskvu.
"We often go to Moscow."
ездить is the abstract counterpart of the verb ехать (yekhatʹ).
74.
Родиться (Roditʹsya)
"to be born"
Юлия родилась в мае.
Yuliya rodilasʹ v maye.
"Yulya was born in May."
75.
Умереть (Umeretʹ)
"die," "decease"
Она умерла 2 года назад.
Ona umerla 2 goda nazad.
"She died 2 years ago."
76.
Летать (Letatʹ)
"fly"
Эти пули летают.
Eti puli letayut.
"These bullets fly."
77.
Плавать (Plavatʹ)
"swim"
Медведь плавает.
Medvedʹ plavayet.
"The bear is swimming."
78.
Лежать (Lezhatʹ)
"lie"
Мы можем лежать на диване.
My mozhem lezhatʹ na divane.
"We can lie on the couch."
79.
Мыть (Mytʹ)
"clean"
Я мою окно.
Ya moyu okno.
"I'm cleaning the window."
80.
Пить (Pitʹ)
"drink," "drink alcohol"
Нехорошо пить на службе.
Nekhorosho pitʹ na sluzhbe.
"You shouldn't drink on the job."
81.
Весить (Vesitʹ)
"weigh"
Я вешу 81 килограмм.
Ya veshu 81 kilogramm.
"I weigh 81 kilograms."
82.
Нравиться (Nravitʹsya)
"be pleasing"
Мне нравится идея искусства.
Mne nravitsya ideya iskusstva.
"I like the idea of art."
The subject of нравиться is the thing being liked, and the person takes the dative case.

Нам нравится рис. 
Nam nravitsya ris. 
"We like rice."
83.
Гулять (Gulyatʹ)
"walk," "stroll"
Я хочу гулять вокруг квартала.
Ya khochu gulyatʹ vokrug kvartala.
"I want to walk around the neighborhood."
84.
Объяснять (Obʹyasnyatʹ)
"explain"
Он хорошо объясняет.
On khorosho obʹyasnyayet.
"He explains well."
85.
Закрывать (Zakryvatʹ)
"close," "shut"
Я всегда закрываю дверь.
Ya vsegda zakryvayu dverʹ.
"I always close the door."
86.
Бегать (Begatʹ)
"run"
Я бегаю очень быстро.
Ya begayu ochenʹ bystro.
"I run very fast."
87.
Звонить (Zvonitʹ)
"call," "phone," "ring"
Я не хочу звонить Виктору.
Ya ne khochu zvonitʹ Viktoru.
"I don't want to call Viktor."
88.
Казаться (Kazatʹsya)
"seem," "appear"
Ваша ситуация кажется интересной.
Vasha situatsiya kazhetsya interesnoy.
"Your situation seems interesting."
89.
Казаться (Kazatʹsya)
"seem," "appear"
Я не хочу звонить Виктору.
Ya ne khochu zvonitʹ Viktoru.
"I don't want to call Viktor."
90.
Передать (Peredatʹ)
"broadcast," "pass along"
Они передали программу по радио.
Oni peredali programmu po radio.
"They broadcasted the program on the radio."
91.
Остаться (Ostatʹsya)
"stay," "remain"
Она останется дома сегодня.
Ona ostanetsya doma segodnya.
"She's staying at home today."
92.
Подумать (Podumatʹ)
"consider," "think about"
Они подумают об этом.
Oni podumayut ob etom.
"They're considering it."
93.
Решить (Reshitʹ)
"decide"
Мы не можем решить сейчас.
My ne mozhem reshitʹ seychas.
"We can't decide now."
94.
Получить (Poluchitʹ)
"receive," "get"
Я получил письмо!
Ya poluchil pisʹmo!
"I got a letter!"
95.
Бывать (Byvatʹ)
"be," "visit"
Вы бывали в Москве?
Vy byvali v Moskve?
"Have you ever been to Moscow?"
96.
Находиться (Nakhoditʹsya)
"be located somewhere"
Где находится твой дом?
Gde nakhoditsya tvoy dom?
"Where is your house?"
97.
Встать (Vstatʹ)
"get up"
Я обычно встаю в 9.
Ya obychno vstayu v 9.
"I usually get up at nine."
98.
Называться (Nazyvatʹsya)
"be named," "be called"
Эта жидкость называется вода.
Eta zhidkostʹ nazyvayetsya voda.
"This clear liquid is called water."
99.
Молчать (Molchatʹ)
"be quiet," "be silent"
После этого мы молчали.
Posle etogo my molchali.
"After that, we were silent."
100.
Бросить (Brositʹ)
"throw"
Ребёнок бросил мяч.
Rebyonok brosil myach.
"The child threw the ball."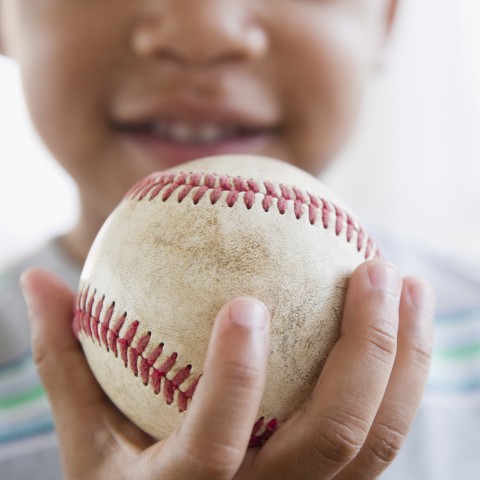 6. Conclusion
In this article, you've gotten familiar with the most essential verbs in Russian. Now that you've got some of the key Russian verbs vocabulary under your belt, you can go out and understand a lot more of what's being said in Russian.
Keep in mind that Russian words can change their meaning when they change or get new prefixes. That means you can use prefixes and add on to the vocabulary you already know.
If you want to dig deeper and learn even more vocabulary, check out the other lists on RussianPod101, as well as our grammar explanations and study guides. 
Remember that if you want to really take your Russian to the next level, you can use our premium service. This gives users access to teachers, one-on-one instruction, personalized lessons, and plenty of useful practice.
Are there any verbs we didn't cover that you really want to know? Or Russian verbs rules you don't quite understand yet? Drop us a comment and let us know; we'll do our best to help! 
Happy learning!