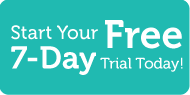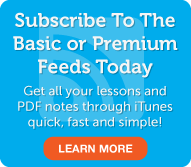 Russian Word of the Day
5 Most Recent Forum Posts
Social Networking
Learn Russian with RussianPod101.com. While vacationing in Russia, you have been able to communicate with the Russian natives pretty well. Of course, you have used mostly formal Russian…so when you hide your friend's car keys because you feel like being a little goofy, he says in Russian, "Hey. Stop joking. I need my keys. Where are they?" You are confused because you don't understand one of the words he spoke to you. You don't understand what he told you to stop doing. You ask in Russian, "What was that word you told me to stop doing?" He explains the Russian word 'joking' and that you probably haven't learned it because your Russian was learned in a classroom and teachers don't teach some Russian informal words. Because this has turned into a Russian vocabulary lesson and vocabulary is anything but goofy, you give his keys back. You then ask him in Russian, "What else do I need to know that my teacher's decided to keep from me?" And they thought they could keep this stuff from me…
Learning Russian with RussianPod 101.com is the most fun and effective way to learn Russian. In this Russian All About lesson, we will teach you five Russian words that your teacher will never teach you: not because they are bad, they are just informal and are only used with your close Russian friends that you know you can goof off with. When you're finished being goofy in Russian, come back to RussianPod101.com for more fantastic lessons. Leave us a message while you're there!
Premium Members

Premium Learning Center
Premium Lesson Checklist
Basic Members

Audio
|
Play
|
Popup
Lesson Notes
Basic Lesson Checklist
This entry was posted on Monday, March 15th, 2010 at 6:30 pm and is filed under All About . You can follow any responses to this entry through the RSS 2.0 feed. You can leave a response, or trackback from your own site.
5 Responses to "All About #6 - Five Words Your Teacher Will Never Teach You"