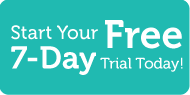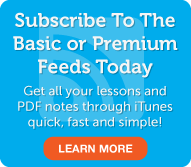 Russian Word of the Day
5 Most Recent Forum Posts
Social Networking
Search Results
Learn Russian with RussianPod101.com! You're feeling pretty good about how many times you've been to the Russian gym and how much food you've cut down. You're sure your Russian trainer will be proud that all you eat now is ham sandwiches and all you drink is juice. It can't get any healthier than that…can it?!
In this Russian Upper Beginner lesson you will learn how to use dashes in Russian sentences, from a formal conversation between Elena and her trainer. Visit us at RussianPod101.com, where you will find many more fantastic Russian lessons and learning resources! Leave us a message while you are there!
Premium Members

Review
|
Play
|
Popup
Dialog
|
Play
|
Popup
Premium Learning Center
Premium Lesson Checklist
Basic Members

Audio
|
Play
|
Popup
Lesson Notes
Basic Lesson Checklist
Lunchbox – check! Pencils – check! Cool new backpack – check! A head start learning Russian with the best language-learning program in the world – uh oh! You just thought you had everything ready to head down the hallway of learning this year…but you were wrong. Don't worry! RussianPod101.com has everything you need to jump ahead of the others – AND you'll save some school-shopping money while you're at it!
School starts in just a few weeks and the summer is (unfortunately) winding down. Saying good-bye to summer and heading back into those cold, boring classrooms is never easy. Your brain is a bit slower than usual…your handwriting is a little sloppier…it's just too hard to motivate yourself to start studying again, right? Well, we can't help with math or science, but we can definitely make studying Russian easier for you! And you don't even have to be a student to take advantage of our Back to School Special! Save 29% on ANY one of our subscriptions from now until August 20th! Our fast and fun audio lessons are the perfect way to shake you out of your summer slumber! Go to RussianPod101.com and choose from either our Basic or Premium memberships to get started now! But hurry, this offer is only good through August 20th! Use coupon code BACK2SCHOOL at checkout – and use the extra money for that cool new backpack!
Premium Members

Premium Lesson Checklist
Have you always dreamed of the honor and prestige of our founding fathers? There's a way you can earn this same stature right NOW with two amazingly exotic new sites: ThaiPod101.com and PortuguesePod101.com! ThaiPod101 and PortuguesePod101 are just weeks away! Innovative Language Learning is so excited to answer the demands of so many fans from SurvivalPhrases.com that wanted MORE Thai and Portuguese! So we are opening our Founding Fathers Club! Amaze your friends and family with the power only a Founding Father of ThaiPod101.com or PortuguesePod101.com holds! First, we will present you with a jaw-dropping 50% OFF for LIFE on any Basic or Premium subscription. NEVER pay full price for your Basic or Premium subscriptions again! But it gets even better! We will also throw in an incredible 15% off your next RussianPod101.com purchase when you become a ThaiPod101 or PortuguesePod101 Founding Father.
Brazil and Thailand are both very popular travel destinations, and becoming more popular every year. Imagine being able to order all that delicious street food in Thailand or requesting a refill of an ice cold Caipirinha while sitting beachside in Rio. And if you're a sports fan, you absolutely cannot pass up the opportunity to learn Portuguese: Brazil is hosting the 2014 World Cup Tournament AND the Summer Olympic Games in 2016. This opportunity will not last long though – we only offer it to the first 101 people who take advantage of this astounding offer! Act NOW!! Visit ThaiPod101.com/FFC or PortuguesePod101.com/FFC to become a Founding Father and finally earn the prestige you deserve!
Premium Members

Premium Lesson Checklist
Learn Russian with RussianPod101.com. You have been doing very well on your diet since you arrived in Russia…so far! The problem is that you have been having five small meals a day and have exercised in between them when at home, not to mention they have been healthy meals, and it doesn't work that way in Russia. Since you have been in Russia, your friend has had to work and he doesn't have his lunch break until two PM, and on top of that, he eats totally unhealthy. Everywhere you meet for lunch has nothing remotely healthy on the menu. You tried to order a salad once and that did NOT turn out to be what you expected at all! He also doesn't get home each night until seven-thirty PM so you have had to fix something small for yourself and leave the rest for your friend and he doesn't seem to enjoy what you have cooked. In fact, last night he offered to cook a Russian dish for you when he got home from work. Uh-oh. Looks like, not only was the Russian dinner extremely late, but so much for your diet AND your weight.
Learning Russian with RussianPod101.com is the most fun and effective way to learn Russian. In this Russian All About lesson, we will teach you what has changed in Russian cuisine between the Soviet times and modern times. Focusing on modern Russian times, you will learn about the types of dishes that are common, and if you are interested in trying a popular Russian dish, we provide a traditional Russian recipe for you to try. Whip up some Russian food, enjoy, and then come back to RussianPod101.com for more fantastic lessons. Leave us a message while you're there.
Premium Members

Premium Learning Center
Premium Lesson Checklist
Basic Members

Audio
|
Play
|
Popup
Lesson Notes
Basic Lesson Checklist
Innovative Language Learning finally hit 101 Million downloads across all of our sites – and YOU may be a lucky winner! This was such a HUGE milestone for all of the Innovative Language learning sites, and none of this would be possible without you! We'd like to thank all of our listeners for downloading and supporting our lessons by presenting 101 lucky winners with Premium Lifetime subscriptions to the Innovative Language Learning site of their choice! To find out if you have won our most popular subscription - the Premium Lifetime subscription - go to www.RussianPod101.com/101million right now and look for your Twitter, Facebook, YouTube, or RussianPod101.com user name!! If you find your name on the list, congratulations!! But, if you didn't win one of our lifetime premium subscriptions, you can still cash in - BIG TIME – so don't worry!
Purchase any premium subscription and get another term for only $1.01 – that's just a handful of pennies for an entire second year of all RussianPod101.com's incredible learning tools! And you can choose from 1-, 3-, 6-, 12-, or 24-month subscriptions – but you had better act fast! Our awesome DoubleUp offer is only available to the first 101 listeners that take advantage! Go to www.RussianPod101.com/doubleup to doubleup on your RussianPod101.com subscription for only $1.01!
Premium Members

Premium Learning Center
Premium Lesson Checklist