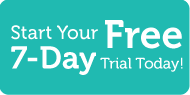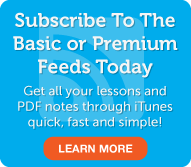 Russian Word of the Day
5 Most Recent Forum Posts
Social Networking
Search Results
When it comes to the waiting game, we have to admit: we're not very good players. Waiting in line for a cup of coffee is like daily torture. Sit through 3 minutes of TV commercials? Nope, we'll go ahead and fast forward through those. And don't even get us started on the 3-5 days of shipping time for online shopping. If only you could shop online and receive your purchases instantaneously…oh wait - now you can!
Introducing the Innovative Language Learning Store. We're stocking our brand new store with our great language e-products. That means that you can browse, buy and receive any of our products immediately. Forget about waiting for the delivery man to ring your bell. These products are delivered right to your inbox the same day - no, the same HOUR - you order them. Keep listening to find out what we've packed our store with. A special offer awaits you…
We are getting closer every MINUTE! This is such a huge milestone for Innovative Language Learning and we want to make sure you get a part of what you helped make happen!! But you have to hurry! Time is running out - even as we speak, people are downloading their favorite Russian videos, podcasts, and lessons, and getting us closer and closer to 101 MILLION downloads! When we reach 101 million downloads across all of our fantastic language-learning sites, we choose 101 winners for our Premium Lifetime Accounts Giveaway! We are giving away 101 Premium Lifetime Accounts - that means premium access to Russian101.com for LIFE! How do you enter?
Signing up is simple! In fact, you may already be entered to win without even knowing it! If you already have free lifetime access with Russian101.com, then you're automatically entered to win. If you don't already have free lifetime access, sign up NOW to be eligible to win a PREMIUM Lifetime Subscription. You can also subscribe to Russian101.com on YouTube, Facebook, and Twitter to triple your chances of winning! Even if you're not interested in winning a lifetime account, you will find awesome Russian language-learning tips through these sites.
And in case you aren't one of the lucky 101 winners of our Premium Lifetime Accounts Giveaway, we have a special offer once we reach 101 million downloads. You can still cash in by doubling any Premium Subscription order for only $1.01!! But this amazing offer is only open to the first 101 subscribers, so you have to act fast. Once we hit 101 million downloads, we'll e-mail the coupon code - so keep an eye on your inbox! Remember, this contest ends when we hit 101 million downloads, which is very soon! So enter our Premium Lifetime Accounts Giveaway today! Go to Russian101.com/101million right now to enter.
Wouldn't it be great if you could find the most popular RussianPod101.com audio lessons, blog posts, and promotions, along with all the latest RussianPod101.com news all in one place? Oh wait, you can!! Yes, as we are sure you aware, we send out a monthly RussianPod101.com Newsletter recapping everything you might have missed over the course of the month at RussianPod101.com! And for those of you that are busy (and who isn't these days), it's an incredibly convenient way to digest all the monthly Russian content as well as stay up to date on what is happening with your favorite language-learning site! And February's RussianPod101.com Newsletter comes with a little something extra…
RussianPod101.com's February Newsletter will include all the normal Russian content, PLUS a Bonus Russian Audio Lesson that you can only download through a special link you will find in the monthly newsletter. What's the Bonus Audio Lesson about? It's a surprise from us here at RussianPod101.com! So if you want your Bonus Russian Audio Lesson, you had better keep an eye on your inbox for February's Monthly RussianPod101.com e-Newsletter…it goes out the last week of every month! You will only find your special link for the Bonus lesson in the Newsletter along with RussianPod101.com's top audio lessons, blog posts, and special news for the month!