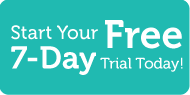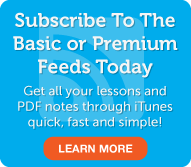 Russian Word of the Day
5 Most Recent Forum Posts
Social Networking
We can tell you this much: You'll be speaking a lot more Russian than yesterday! Don't believe us? Go see your progress for yourself with the newest RussianPod101.com feature. Just log in and it's the first thing to greet you! The RussianPod101.com Dashboard tracks your learning progress, tells you which lesson to study next and more! Tune in to this Sunday News lesson to learn all about it.
Why go for anything less? Right about now, the best of the best are gathering in London for the 30th Olympiad (Olympic Games). Their eyes are on the prize. Are yours? Want to learn Russian? Don't learn a few phrases. You can be chatting easily like a local with a little more effort. Olympic athletes train all their lives, but you don't need a lifetime. Mastering Russian language is fast, fun and easy with RussianPod101.com. Tune in to this lesson to find out more.
Click here To Save 30% on all Basic & Premium Accounts from July 27th to August 12th!
You've done it! And you've learned a ton of Russian in the process! We've reached the 200 Million Lesson Download Milestone and there's no end in sight! Two weeks ago, we gave out 120 Premium Subscriptions to 120 lucky winners.
Didn't win? Late to the party? Don't worry, there's another chance to start speaking Russian the fast, fun, and easy way. Tune in to this lesson to find out more!
The celebration doesn't stop! Click here to save 20% on all Premium accounts at RussianPod101.com.
School's out! You've got your bag packed and are ready for a sun-filled, stress-free summer. All you want is an ice-cold pina colada in your hand and a good book to relax with. But what if we told you that the book you're looking for is actually a dictionary? Okay, okay…we can hear you laughing at us. But we're totally serious. Forget about Oprah's Book Club, Game of Thrones and Fifty Shades of Grey! The one book you must have on your summer reading list is the Visual Dictionary from InnovativeLanguage.com! Keep listening to find out why, plus hear about a very special introductory offer.
Click here to browse the Visual Dictionary Library!