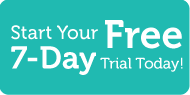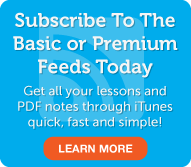 Russian Word of the Day
5 Most Recent Forum Posts
Social Networking
It's no big secret – everyone has their own way of studying and learning Russian. Some are visual learners, some are auditory and others combine several ways.
Do you just listen to lessons? Review with lesson notes? Or do you write down words and phrases and say them out loud until they're natural? Tune in to this Sunday news lesson and find out which ways might work best for you and how to learn more Russian for less until this Halloween!
Save 30% on 24 months, 20% on 12 months, or 15% on 6-month Basic and Premium subscriptions! Click Here to choose your own spooky savings!
Over 300 apps in the App Store. That's true. We do have that many. And even though every mother will tell you she doesn't choose favorites…there's always one that you hold near and dear to your heart. And for us, it's WordPower! Now, don't go telling all our other apps that, but it's true. WordPower has been our most popular app among users across the iPhone and Android marketplace. That's why we're so excited to announce a long overdue update to WordPower Lite and Full! If you think it's just a cosmetic update, you're dead wrong. Version 4.0 is jam-packed with goodies, but to learn more, you'll have to tune in to today's lesson.
Click here to get a sneak peek at Word Power German Lite!
It tracks your Russian progress. It tells you where to start, which lesson to do next, and brings together the hundreds and hundreds of lessons from Beginner to Advanced. This past July, we introduced the Dashboard, and this September, we upgraded it. If you haven't noticed this update yet, tune in and find out what's new at RussianPod101.com!
Can it be done in a day? We all know Rome wasn't built in a day, but city blocks and streets were. So, how much Russian can you learn in one day? Enough to start speaking and expressing yourself. Basic phrases take just 5 minutes. Basic Grammar and 30 vocabulary words to create your own sentences? Let's say 30 minutes to an hour. And we're not even through an entire day yet! Tune into this Sunday News lesson, (it's less than 5 minutes) and find out why it only takes one day to speak better Russian with this deal.
Click here to save 27% on ALL Basic & Premium subscriptions.
If you're like most Russian learners, you've had these questions ever since you started. Questions like… "What's the Russian writing system and where do I start?" "How does Russian grammar work?" "What are the top 100 words I should learn first?…" among many others. These are some of the crucial basics that you need to get a complete understanding of Russian. From the must-know vocabulary, the reading and writing, and down to Russian grammar, master these basics at the newly redesigned Russian Resources Corner. And find out how you can save big on Russian this upcoming school year in this two-part Sunday news lesson.
Click here to save 20% on all Premium Accounts!