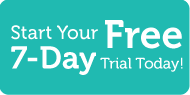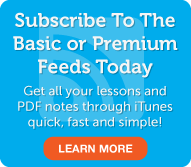 Russian Word of the Day
5 Most Recent Forum Posts
Social Networking
Learn Russian with RussianPod101.com, the most fun and effective way to learn Russian!
Welcome to RussianPod101.com! This site is designed to help you learn Russian in the fastest and easiest way possible. Balancing fun and educational value, our lessons our designed to help you master communicating in Russian in the shortest time possible. We will also provide you with cultural insight to shock and awe your friend and colleagues, and above all, get you speaking right away with proper pronunciation!
With RussianPod101.com you will have your friends asking you "how" and "why" you know so much about Russian and Russian speaking countries! Our comprehensive course has something for everyone, so whether your goal in complete fluency or communicating in Russian on an upcoming trip, we have something for you.
We have lots of lessons coming up, but to start we're taking things slow. Over the coming weeks we'll be moving into full production mode. So now is the perfect time to get started with RussianPod101.com!
Stop by and say hi to Erik and Anna!
Are you looking to really make the Russian you learn stick? RussianPod101.com has exactly what you need! Check out our new Expansion Questions (Beta), which will have your Russian expanding at rates you never thought possible! Listen in to this News Update and find out how you can achieve the fluency you never thought possible!
The biggest CHANGE of the year! Starting today, older free content will be available exclusively for Basic and Premium subscribers. Not a Basic or Premium subscriber? Not a problem, we've made becoming a subscriber the easiest EVER! Simply enter CHANGE in the coupon field to save 45% off instantly! Don't get left behind, we're moving quickly and we want you to come along with us. Stop by RussianPod101.com to redeem 45% off any Basic or Premium Subscription now! This is a limited time offer!
Make Your Summer a Guilt-Free Summer with RussianPod101.com!
Your summer should be packed full of fun and exciting new adventures! And learning Russian should be no different! Check out our Summer Special and see for yourself how MANY hot ways RussianPod101.com can help you learn Russian:
• Captivating video lessons!
• Fun and effective audio lessons!
• Master Russian in just minutes a day!
• You can learn Russian ANYWHERE at your very own pace!
• And much, much, more!
Summertime is the perfect time to add learning Russian to your list of sizzling summer activities! Don't let your summer be one you live to regret! Indulge yourself in a completely guilt-free summer with RussianPod101.com! Take advantage of this offer before July 5th and you'll save 25% OFF any Basic or Premium subscription with our RussianPod101.com Summertime Special!
And we are so sure you will love learning Russian with RussianPod101.com, that we are offering a 100% money-back guarantee if you are not completely satisfied in two months! So, what are you waiting for? You have absolutely nothing to lose and a hot, exciting, fun-filled, guilt-free summer to gain! Just use Coupon Code SUMMER2009 before July 5th to kick your summer off to a guilt-free start with RussianPod101.com!
We're a week into the contest and we've doubled subscribers already! We have a long way to go, but if you keep spreading the word we can do it! Once we reach 1 Million TOTAL subscribers for Twitter, Facebook, and YouTube – we'll give EVERYONE a FREE 6 month Premium subscription!!! Each subscription is worth $120 - and you can take part in the 120 MILLION dollar value for FREE just by following us on Twitter, becoming a fan on Facebook, or subscribing on YouTube. Can you think of a better time or reason to get your friends and family signed up right now?!
Also, come join the many people that have already started to follow us on Twitter, became fan on Facebook, or subscribed on YouTube for your chance to win! It's our $10,100 Summer Giveaway! And what is THAT, you say? We are giving away many, many, MANY free subscriptions - $10,100 worth of FREE Premium and 101Basic subscriptions to be exact! You can enter the $10,100 Giveaway, by doing one or ALL of the following:
1. Follow RussianPod101.com on Twitter
2. Become a fan of RussianPod101.com on Facebook
3. Subscribe to RussianPod101.com's YouTube channel
4. Sign up on ALL 3 for three chances to win - and remember we have TEN sites. Think BIG! If you sign up at all of them, that's a total of 30 chances to win!
Our Twitter, Facebook, and YouTube accounts contain a rapidly growing amount of incredible original content you won't find anywhere else! Our Twitter, Facebook, and YouTube pages are such wonderful ways to reinforce your Russian speaking skills, practice speaking Russian, and meet and communicate with others that share your love of Russian.
But you better hurry - as with all things good, it must come to an end, and this sweepstakes will run until the end of August.