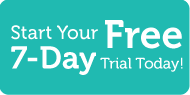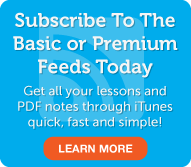 Russian Word of the Day
5 Most Recent Forum Posts
Social Networking
Learn Russian with RussianPod101.com! While in Russia, you want to continue your education but are not sure what degree to get next. It all depends on how much longer you want to stay in school. If only you knew which was the shortest route to the next degree possible…
In this Russian Intermediate lesson you will learn about the different degrees you can earn while in Russia and vocabulary to help you express the levels of degree. What would you like to study? Visit us at RussianPod101.com, where you will find many more fantastic Russian lessons and learning resources! Leave us a message while you are there!
Premium Members

Review
|
Play
|
Popup
Dialog
|
Play
|
Popup
Premium Learning Center
Premium Lesson Checklist
Basic Members

Audio
|
Play
|
Popup
Lesson Notes
Basic Lesson Checklist
This entry was posted on Tuesday, April 24th, 2012 at 6:30 pm and is filed under Intermediate Season 1 . You can follow any responses to this entry through the RSS 2.0 feed. You can leave a response, or trackback from your own site.
8 Responses to "Intermediate #9 - Continuing Your Russian Education"