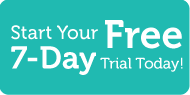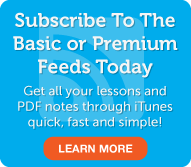 Russian Word of the Day
5 Most Recent Forum Posts
Social Networking
Learn Russian with RussianPod101.com! There's no time like the present, even when you're in Russia! So even though your Russian trip is only two weeks long, you decide to pack in as many events and meetings as you can. Almost every minute of every day you're spending in Russia is accounted for. When you think about your schedule, you start to feel a bit exhausted! First, there's lunch with a new Russian business colleague, and then there's a dinner at a Russian restaurant with a new client. The next day, you're interviewing a potential Russian assistant first thing in the morning, and then you have meeting upon meeting upon meeting the rest of the day. You pore over your schedule one last time, searching for an opportunity to visit some of the Russian landmarks you've heard so much about, but you give up in despair. You decide to spend the last fifteen minutes of the day in the bar at your Russian hotel with your good Russian friend that comes in a tall bottle. Here's a toast to a grueling week ahead in Russia!
Learning Russian with RussianPod101.com is the most fun and effective way to learn Russian! This Russian Gengo lesson will show you how to explain that you are taking part in activities with someone else in Russian. In this lesson, you'll learn two simple ways to form compound subjects in Russian. Just remember: there's nothing like the buddy system, even in Russia! Visit us at RussianPod101.com where you will find many more fantastic Russian lessons and learning resources! Leave us a message while you are there!
Premium Members

Review
|
Play
|
Popup
Dialog
|
Play
|
Popup
Premium Learning Center
Premium Lesson Checklist
Basic Members

Audio
|
Play
|
Popup
Lesson Notes
Basic Lesson Checklist
This entry was posted on Monday, October 3rd, 2011 at 6:30 pm and is filed under Gengo Russian . You can follow any responses to this entry through the RSS 2.0 feed. You can leave a response, or trackback from your own site.
One Response to "Gengo Russian #14 - Making the Most of Your Time in Russia"