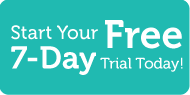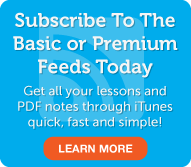 Russian Word of the Day
5 Most Recent Forum Posts
Social Networking
Learn Russian with RussianPod101.com! After a long flight to Russia, you were incredibly exhausted last night. You sunk into your bed at the Russian hotel and drifted off quickly. Before you knew it, the sun was shining brightly through the window. You lazily pulled yourself from the bed—time to put those Russian lessons to work! You dial the hotel lobby and the clerk answers cheerfully in Russian, "Good morning, sir! I trust you slept well. What can I do for you?" Taking a moment to translate everything he just said in Russian, you finally reply in Russian, "I feel wonderful, thank you! I have a lot of plans for today. Can you tell me if it is cold outside today?" As if expecting your request, the helpful hotel clerk immediately replies in Russian, "It is cool and beautiful today. Can I send you a warm breakfast to your room to begin your day?" Man, you could really get used to this!
Learning Russian with RussianPod101.com is the most fun and effective way to learn Russian! We will begin this Russian Gengo lesson by teaching you how to use Russian reflexive pronouns. Then we will discuss how to form Russian adverbs. Both will help you express "yourself" more colorfully and completely in Russian! Visit us at RussianPod101.com where you will find many more great Russian lessons and learning materials! Leave us a message while you are there!
Premium Members

Review
|
Play
|
Popup
Dialog
|
Play
|
Popup
Premium Learning Center
Premium Lesson Checklist
Basic Members

Audio
|
Play
|
Popup
Lesson Notes
Basic Lesson Checklist
This entry was posted on Monday, September 12th, 2011 at 6:30 pm and is filed under Gengo Russian . You can follow any responses to this entry through the RSS 2.0 feed. You can leave a response, or trackback from your own site.
One Response to "Gengo Russian #11 - Don't Get Left out in the Russian Cold (or Heat!)"