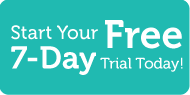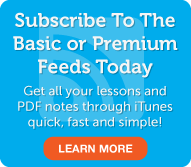 Russian Word of the Day
5 Most Recent Forum Posts
Social Networking
Learn Russian with RussianPod101.com! You feel so bad for the celebrities that the tabloids just won't let up on…kind of like that Russian composer that got slammed by a newspaper, muddying up his career. What right do the newspapers have to ruin the career paths of so many? And it always seems to be your favorite celebrities…just like your favorite Russian composer!
Learning Russian with RussianPod101.com is the most fun and effective way to learn Russian! In this Russian Advanced Audio Blog lesson you will learn about a composer that just couldn't get it together in his private or professional life. Find out what went wrong and why he's still considered such a great contributor to the twentieth century music. Visit us at RussianPod101.com, where you will find many more fantastic Russian lessons and learning resources! Leave us a message while you are there!
Premium Members

Review
|
Play
|
Popup
Dialog
|
Play
|
Popup
Premium Learning Center
Premium Lesson Checklist
Basic Members

Audio
|
Play
|
Popup
Lesson Notes
Basic Lesson Checklist
This entry was posted on Tuesday, April 26th, 2011 at 6:30 pm and is filed under Advanced Audio Blog 3 . You can follow any responses to this entry through the RSS 2.0 feed. You can leave a response, or trackback from your own site.
One Response to "Advanced Audio Blog S3 #9 - A Russian Composer Who Was Not So Famous in Russia, Shostakovich"