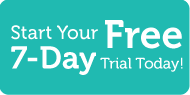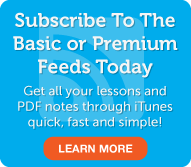 Russian Word of the Day
5 Most Recent Forum Posts
Social Networking
Learn Russian with RussianPod101.com. Your favorite holiday is New Year's and there is no exception while in Russia. You are excited to celebrate New Year's with your close friends, but you're not sure what you will be doing in Russia compared to what you are used to back home. The first thing that you do is have a glorious traditional Russian dinner with your Russian friend and his family. After everyone gets their fill at the table, your friend explains the real fun is about to begin! He winks and explains in Russian, "All I can tell you is get ready to meet the Snow Maiden!" Huh??
Learning Russian with RussianPod101.com is the most fun and effective way to learn Russia. In this Russian Advanced Audio Blog, we will tell you about New Year's in Russia, including a little history behind this international holiday. Do you celebrate New Year the same way the Russians do? Find out and then come back to RussianPod101.com for more fantastic lessons. Leave us a message while you're there!
Premium Members

Review
|
Play
|
Popup
Dialog
|
Play
|
Popup
Premium Learning Center
Premium Lesson Checklist
Basic Members

Audio
|
Play
|
Popup
Lesson Notes
Basic Lesson Checklist
This entry was posted on Tuesday, August 3rd, 2010 at 6:30 pm and is filed under Advanced Audio Blog 2 . You can follow any responses to this entry through the RSS 2.0 feed. You can leave a response, or trackback from your own site.
3 Responses to "Advanced Audio Blog S2 #15 - Russian New Year"