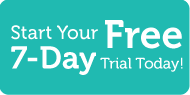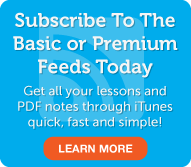 Russian Word of the Day
5 Most Recent Forum Posts
Social Networking
Have you always dreamed of the honor and prestige of our founding fathers? There's a way you can earn this same stature right NOW with two amazingly exotic new sites: ThaiPod101.com and PortuguesePod101.com! ThaiPod101 and PortuguesePod101 are just weeks away! Innovative Language Learning is so excited to answer the demands of so many fans from SurvivalPhrases.com that wanted MORE Thai and Portuguese! So we are opening our Founding Fathers Club! Amaze your friends and family with the power only a Founding Father of ThaiPod101.com or PortuguesePod101.com holds! First, we will present you with a jaw-dropping 50% OFF for LIFE on any Basic or Premium subscription. NEVER pay full price for your Basic or Premium subscriptions again! But it gets even better! We will also throw in an incredible 15% off your next RussianPod101.com purchase when you become a ThaiPod101 or PortuguesePod101 Founding Father.
Brazil and Thailand are both very popular travel destinations, and becoming more popular every year. Imagine being able to order all that delicious street food in Thailand or requesting a refill of an ice cold Caipirinha while sitting beachside in Rio. And if you're a sports fan, you absolutely cannot pass up the opportunity to learn Portuguese: Brazil is hosting the 2014 World Cup Tournament AND the Summer Olympic Games in 2016. This opportunity will not last long though – we only offer it to the first 101 people who take advantage of this astounding offer! Act NOW!! Visit ThaiPod101.com/FFC or PortuguesePod101.com/FFC to become a Founding Father and finally earn the prestige you deserve!
Premium Members

Premium Lesson Checklist
Basic Members

Basic Lesson Checklist
This entry was posted on Sunday, June 6th, 2010 at 6:30 pm and is filed under News . You can follow any responses to this entry through the RSS 2.0 feed. You can leave a response, or trackback from your own site.
One Response to "News #22 - Act Now to Become a Legendary Founding Father of Exotic Thailand or Brazil!"