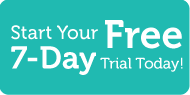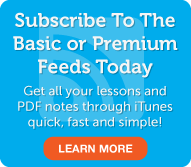 Russian Word of the Day
5 Most Recent Forum Posts
Social Networking
Most of us do it, the inevitable "New Year's Resolutions." Lose weight, be more forgiving, spend more time with loved ones, save money…and unfortunately, we keep few of them. The reason for this? If New Year's resolutions were made up of things that were EASY to do, we wouldn't need to make resolutions to do them. But now RussianPod101.com can help make your New Year's resolutions to learn Russian a whole lot easier!!
RussianPod101.com is ringing in the New Year with our New Year discount. Through January 23, we are giving members an amazing 20% off EVERYTHING in our inventory!! So, if your New Year's resolutions include learning Russian, continuing to learn Russian, or even learning Russian AGAIN, now is the perfect time to start!! And if you didn't make that resolution, we won't tell if you sneak it in - after all, we are making it so much easier for you to learn Russian! Now through January 23, you will save 20% OFF our incredible Basic and Premium memberships, CDs, DVDs - EVERYTHING in our inventory with Coupon Code HELLO2010! But hurry…this offer ends January 23…but your resolutions will still be lingering….
Premium Members

Premium Lesson Checklist
Basic Members

Basic Lesson Checklist
This entry was posted on Sunday, January 10th, 2010 at 6:30 pm and is filed under News . You can follow any responses to this entry through the RSS 2.0 feed. You can leave a response, or trackback from your own site.
One Response to "News #13 - Your New Year's Resolution to Learn Russian Now Comes with Great Savings!"