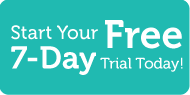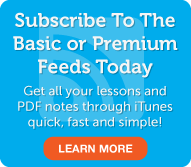 Russian Word of the Day
5 Most Recent Forum Posts
Social Networking
Learn Russian with RussianPod101.com! Everything is going great for you in Russia! You were worried at first…but it seems as if now all your preparations are paying off. Everyone back home thought you were crazy to want to study in another country! However, you started learning to speak Russian long before you left and now all those Russian lessons are really helping! In fact, just today you had an interview and landed your first job in Russia because they were so impressed by the fact that you were able to learn to speak Russian so well! Oh, your boss is calling…he wants you to be at work tomorrow at what time? You don't know? You skipped that Russian lesson because you thought the time was the same in all languages! Well, you had better start studying how to tell the time in Russian right now and hope you remember what he said…or get to work at 6:00 A.M.!
Learning Russian with RussianPod101.com is the most fun and effective way to learn Russian! In this Russian Beginner lesson, you will learn how to tell the time in Russian! And believe me, it's not the same in all languages! We'll also tell you how you can offer or accept a favor. In addition, you'll get some useful information about Russian drivers! Visit RussianPod101.com and find other great free Russian language learning resources. You can leave us feedback in the comment section of each lesson. You can even try to write in Russian!
Premium Members

Review
|
Play
|
Popup
Dialog
|
Play
|
Popup
Premium Learning Center
Premium Lesson Checklist
Basic Members

Audio
|
Play
|
Popup
Lesson Notes
Basic Lesson Checklist
This entry was posted on Wednesday, February 18th, 2009 at 6:30 pm and is filed under Beginner Season 1 . You can follow any responses to this entry through the RSS 2.0 feed. You can leave a response, or trackback from your own site.
4 Responses to "Beginner Lesson S1 #24 - Do You Know What Time it Is in Russia?"