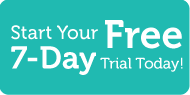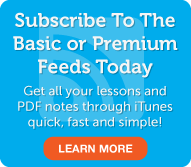 Russian Word of the Day
5 Most Recent Forum Posts
Social Networking
As you walk through The State Hermitage museum in St. Petersburg, your eyes dance from one magnificent work of art to another. The talent on display in this tremendous Russian collection astounds you. You reflect upon the range of diversity pooled into this Russian museum. As an art student, you have learned to appreciate these pieces for many years through the eyes of your Russian professors and the books you have studied in the Russian university. You almost can't believe you are really here looking at them now. It's as if someone has taken all the things you have learned and put them in one place…Where else could you find a Russian treasure like this?
Learning Russian with RussianPod101.com is the most fun and effective way to learn Russian! This Russian Newbie lesson reviews Newbie lessons 1-3. We will revisit how to say many different greetings in Russian, as well as the correct pronunciation and conjugation of these Russian words and phrases. We will also discuss how to tell people what you want in Russian, including how to say you are hungry in Russian. We also gather all the Russian vocabulary from the previous Russian Newbie lessons into this lesson. This review lesson is one that you cannot afford to miss! Don't forget to stop by RussianPod101 to leave us a comment or pick up more great Russian learning materials!
Premium Members

Premium Learning Center
Dialog - Informal
|
Play
|
Popup
Dialog - Formal
|
Play
|
Popup
Premium Lesson Checklist
Basic Members

Audio
|
Play
|
Popup
Lesson Notes
Basic Lesson Checklist
This entry was posted on Wednesday, July 23rd, 2008 at 6:30 pm and is filed under Newbie Season 1 . You can follow any responses to this entry through the RSS 2.0 feed. You can leave a response, or trackback from your own site.
21 Responses to "Newbie Lesson S1 #4 - Our Own Russian Treasure…"