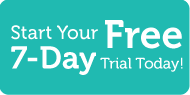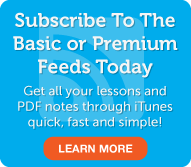 Russian Word of the Day
5 Most Recent Forum Posts
Social Networking
Learn Russian with RussianPod101.com, the most fun and effective way to learn Russian!
Welcome to RussianPod101.com! This site is designed to help you learn Russian in the fastest and easiest way possible. Balancing fun and educational value, our lessons our designed to help you master communicating in Russian in the shortest time possible. We will also provide you with cultural insight to shock and awe your friend and colleagues, and above all, get you speaking right away with proper pronunciation!
With RussianPod101.com you will have your friends asking you "how" and "why" you know so much about Russian and Russian speaking countries! Our comprehensive course has something for everyone, so whether your goal in complete fluency or communicating in Russian on an upcoming trip, we have something for you.
We have lots of lessons coming up, but to start we're taking things slow. Over the coming weeks we'll be moving into full production mode. So now is the perfect time to get started with RussianPod101.com!
Stop by and say hi to Erik and Anna!
Premium Members

Premium Lesson Checklist
Basic Members

Basic Lesson Checklist
This entry was posted on Sunday, June 22nd, 2008 at 12:30 pm and is filed under News . You can follow any responses to this entry through the RSS 2.0 feed. You can leave a response, or trackback from your own site.
30 Responses to "Welcome to RussianPod101.com!"