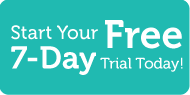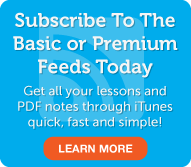 Russian Word of the Day
5 Most Recent Forum Posts
Social Networking
Your best friend in Russia has invited you to her house for a party this weekend. She thinks it will give you a chance to get to know some people in Russia a little better. You are a little excited and nervous at the same time. You have been learning to speak Russian for a while now though, so you head out to the party feeling fairly confident. When you arrive at the house, a jubilant Russian partygoer opens the door and asks you in Russian, "how are you?" Excited that you recognize this Russian phrase and anxious to make some friends, you dive right into a twenty-minute explanation of what has happened to you in Russia for the past week! Stunned by your long-winded answer, and unfortunately for you, he is making his way through the crowd right now to warn the other Russian partygoers not to make the same mistake! Learning Russian with RussianPod101.com is the most fun and effective way to learn Russian! This Russian Beginner lesson will teach you how to say, "how are you" in Russian. We will also talk about how to you can tell the difference between Russian neuter, feminine, and masculine nouns. Finally, we will tell you just how much information Russians expect to receive when they ask you how you are doing!
Premium Members

Premium Learning Center
Premium Lesson Checklist
Basic Members

Lesson Notes
Basic Lesson Checklist
This entry was posted on Saturday, June 21st, 2008 at 6:25 pm and is filed under Introduction . You can follow any responses to this entry through the RSS 2.0 feed. You can leave a response, or trackback from your own site.
25 Responses to "Introduction #1 - A Great Russian Conversation Starter: "How Are You?""